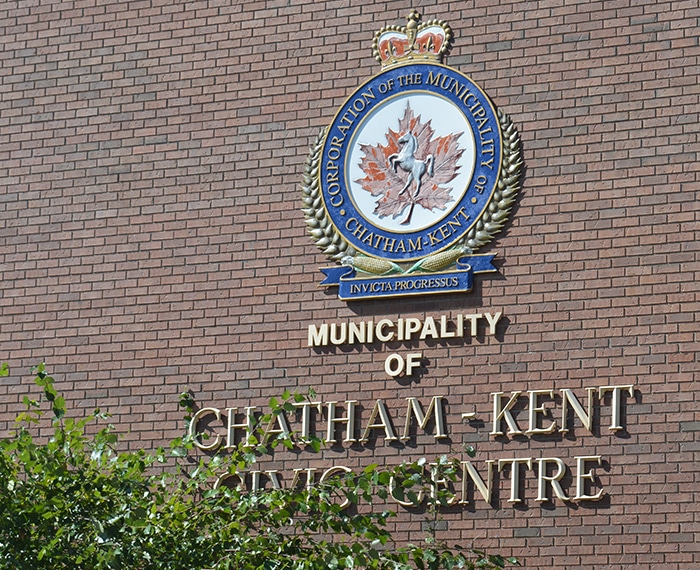 By Jenna Cocullo, Local Journalism Initiative
A decision on the great mask debate was finally made for Chatham-Kent. The municipality has even put the issue further to rest by sending out each individual councillor's mask vote after many public inquiries.
Mayor Darrin Canniff, who previously said he would stand behind Dr. David Colby's medical opinion, ended up voting in favour of the motion and praised the council for its work. 
"This is a worldwide issue and an extremely emotional one," he said in a statement after the vote Monday night. "Councillors considered their views, the views of the constituents and the views from medical professionals. It was a difficult decision and they voted with the best interest of the community at heart."
READ MORE:  Masks now mandatory for Chatham-Kent
Councillors who voted in favour of the motion, put on the floor by Chatham Coun. Brock McGregor were Mark Authier, Anthony Ceccacci, Marjorie Crew, Aaron Hall, Melissa Harrigan, Karen Kirkwood-Whyte, Carmen McGregor, Doug Sulman, and Trevor Thompson.
Couns. Joe Faas, Amy Finn, Claire Latimer, Jamie McGrail, Steve Pinsonneault and John Wright voted no to mandatory masks, each expressing different concerns at the meeting.
Coun. Michael Bondy was not present for the vote. 
The municipality is reminding residents that "wearing a mask is only one aspect in reducing an individual's chances of contracting COVID-19". 
As directed by public health, individuals must still maintain physical distancing of two metres at all times, wash their hands with soap and water or use hand sanitizer with 70-per-cent alcohol frequently, and stay home and get tested if they are not feeling well.
Part of the motion that passed included a stipulation to  develop further amendments in consultation with the medical officer of health addressing other preventative measures including physical distancing requirements, and the provision of hand sanitizer in public spaces.
Colby said he is happy that council's bylaw included provisions for physical distancing and hand hygiene.
"That's really what I want," he said.
Colby is not an "anti-masker." In fact he wears a mask in public. He said his job is to provide the scientific facts and use that data to give an opinion about mandatory masking.
"I think (the council) felt a lot of public pressure and they weren't going against me. I provided scientific information and they made a decision," he said.
READ MORE:  Children under 9, persons with medical conditions, exempted from mask bylaw
Comments
comments