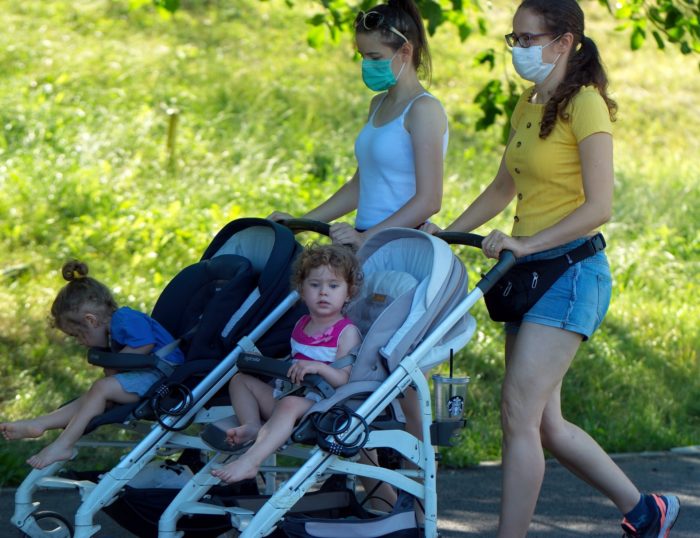 Jenna Cocullo, Local Journalism Initiative
Children under nine will be exempt from Chatham-Kent's mandatory mask bylaw along with persons with a medical condition.
At Monday night's virtual council meeting, a bylaw requiring masks be worn in enclosed public spaces passed with 63-per-cent of support. It will be officially signed on Tuesday morning and will come into effect Friday at 12:01 a.m.
Chatham-Kent was one of the last municipalities in Ontario to pass such a bylaw. 
The bylaw regulations and exceptions were written based on what Chatham-Kent's neighbouring regions have done, staff said at the meeting.
People with a medical condition, including breathing or cognitive difficulties, or a disability that prevents them from safely wearing a mask, will be exempt from the bylaw, along with people who are unable to put on or remove their mask without the assistance of someone else.
No person shall be required to provide proof of any of the exemptions.
A child who is younger than nine years of age chronologically or developmentally, will also be exempt. However, municipal officials are still encouraging children between four years and nine years of age to wear a mask while in an enclosed public space.
A person may remove their mask in an enclosed public space to eat, receive medical care, to engage in athletic or fitness activity including swimming pools,  and to receive services that require a mask be removed (ie. facials).
Workers protected behind physical barriers (ie. plexiglass) will not have to protect themselves with a mask, or in spaces at work that are closed to the public.
Areas that are not considered enclosed public spaces in the new bylaw include schools, child-care centres, isolation and homelessness shelters, portions of buildings that are used for providing day camps, and offices of professional service providers such as lawyers and accountants where clients receive services in areas not open to the general public.
Council was forwarded a draft bylaw over the weekend to review before Monday's meeting.
At the council meeting, it was passed without going through first or second reading. 
"It's not the first time we've done bylaws like that. We enacted bylaws the same night we pass motions," Chatham Coun. Brock McGregor said.
Council did not engage in public discussion regarding all the details of the bylaw.
"Our goal in council is to discuss the spirit of the motion and anyone at any time can have that changed or modified. Any member of council could disagree or change a draft," McGregor said.
McGregor said he understood the hesitancy of some councillors on voting on a bylaw so quickly.
"But I think we were trying to react to a changing situation in Ontario," he said. "And we saw a significant amount of feedback from the medical community and had the ability to vote on all the information. There are many times in the past when we waived the readings of motions in the past and think it was the appropriate thing to do."
McGregor, who brought forward the mask motion, reiterated that it was not meant to replace any other COVID-19 prevention measures and maintained the position that social distancing remains the number one most important safety measure.