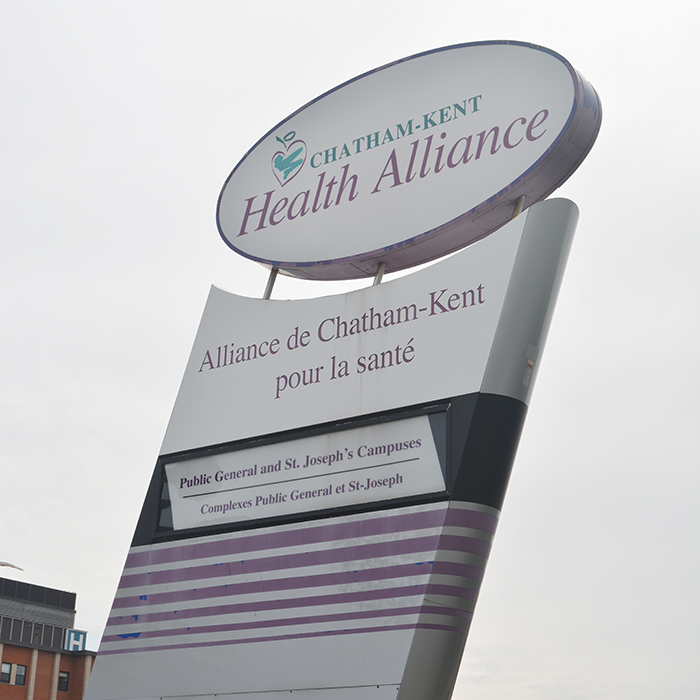 A group of Chatham-Kent health care providers has submitted a request for up to $35 million in capitol funding for upgrading the emergency department in the Chatham campus of the Chatham-Kent Health Alliance, consolidation of mental health & addictions services and of the creation of a health care "hub" in Wallaceburg.
Boards of the Public General and St. Joseph's hospitals, the Chatham-Kent Community Health Centres and Canadian Mental Health Association have asked the Erie St. Clair LHIN to provide funding for the plan.
Under the proposal, the "hub" would feature a nurse practitioner staffed urgent care facility on a 16-hour basis, mirroring a plan the two Chatham boards say was already submitted to the LHIN earlier this year.
The plan calls for a single facility housing the CKCHC programs, CMHA LK, CKHA Diagnostic Services, the Chatham-Kent Family Health Team Wallaceburg site, the EMS station and an integrated Community Paramedicine Program.
With some exceptions, notably in the level of urgent care services, the plan bears similarities to that announced by the Sydenham District Hospital board last month.
The SDH board had approached the Chatham-Kent Community Health Centres to discuss the SDH proposal, however, Health Centres board president Shirley Davies declined.
The site will allow the partners to optimize shared services such as registration, support services and other supports and ancillaries.
It is expected to cost $9 to $10 million, about the same level as the SDH plan.
The bulk of the overall request is to upgrade the Chatham ER department at a cost of $10 to $14 million to implement a Rapid Assessment Zone (RAZ) program in Chatham. Changes to the facility are also required to better enable patient flow and access to services.
The final $5 million of the request is for centralization of mental health services at 240 Grand Ave. W. The Canadian Mental Health Association and CKHA have been moving toward integration with a common management team, electronic health record platform, care management philosophy and service programming.
According to a media release from Davies, Spencer Dickson, chair of the Lambton-Kent branch of the Canadian Mental Health Association, and Jane Havens Board Chair Public General Hospital, the strategy "creates key enablers to better support high-quality, accessible care for the broad Chatham-Kent community both now and in the future."
Last week CKHA CEO Colin Patey called on the LHIN to "step forward, and make the courageous and right decisions" regarding urgent care.
Comments
comments