UPDATED: Go Fund Me set up for Formosa family
Jenna Cocullo, Local Journalism Initiative
Hundreds of cars lined up Albert Street as they drove by Olivia's house in Wallaceburg to celebrate her life.
Olivia passed away on Tuesday morning at the age of five after fighting a brave battle against brain cancer. 
"She's our angel," said Olivia's grandmother Kari Formosa. "She was brought to us five years ago and we loved her so much."
Olivia was diagnosed when she was two years old and underwent multiple surgeries.
Her absolute favorite movies were Frozen and Frozen 2. Formosa remembers how she used to ask the room to shush as she belted out 'Let It Go' and 'Into the Unknown' at the top of her lungs.
"She was so theatrical. And she loved with all her heart, she was an old soul," Formosa said. "She still smiled even though she fought the biggest battle. She fought as much as she could."
Formosa said the doctors and therapists did everything they could to keep her going and gave special recognition to her daughter Brooke, Olivia's mom, for never giving up.
Olivia was in London, Ont. for treatment and really wanted to come home. Formosa is convinced she was trying to hold on so she could see her family one last time. 
"She waited until she could come home and we were all there."
Olivia was surrounded by all her family when she passed.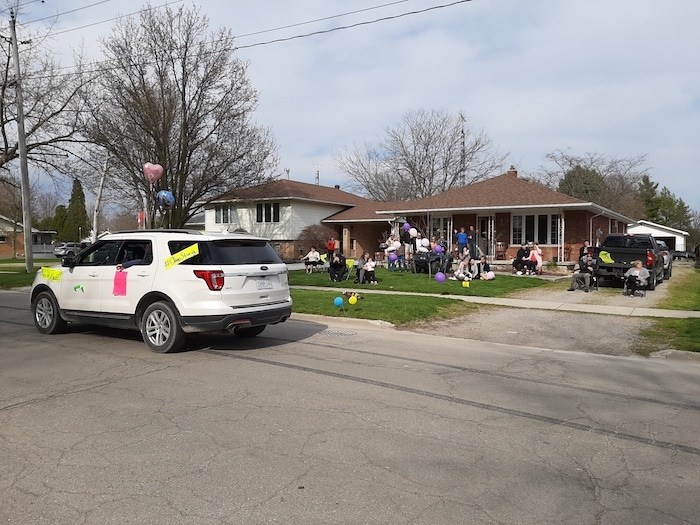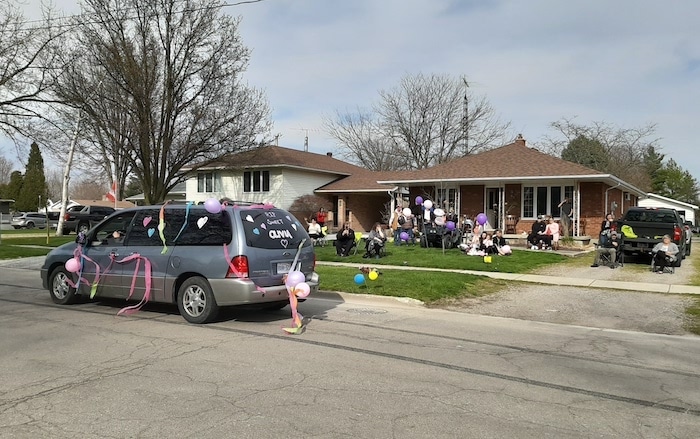 When the Chatham Birthday Cruise heard about Olivia's story, supporters put aside their day's schedule to organize a more important celebration. 
READ MORE: Chatham-Kent Birthday Cruise brings smiles to kids' faces
Steve Ringuette, who organizes the drive bys with his partner Laura Carter, said he counted 440 cars in attendance, with more coming as they started their voyage. 
"When Olivia's grandmother told me that she had passed, I just hugged my five year old and cried.  When we were in the parking lot gathering everyone, Steve raised his arms and had everyone honking and I couldn't hold my emotions together," Carter said.
"Seeing the outpouring of love from our community is the most amazing feeling in this world. I am so glad we were able to organize this for Olivia's family, and my heart and deepest condolences go out to them."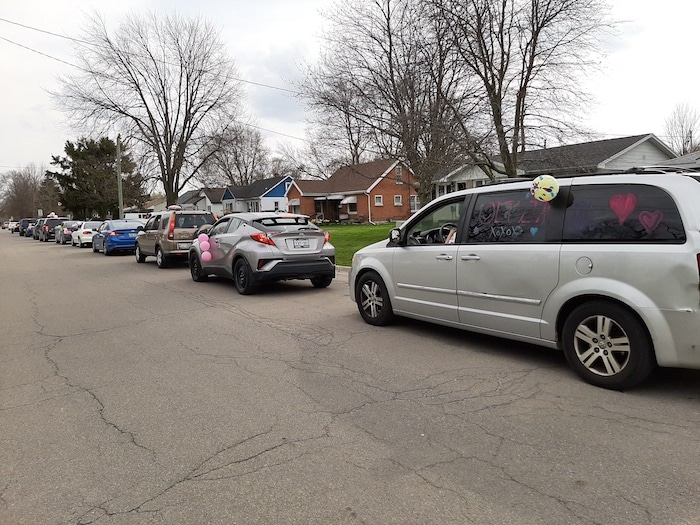 Ringuette said the police service's traffic unit was also very supportive in helping them organize the celebration. Firefighters, the police service and other first responders also came to show their support.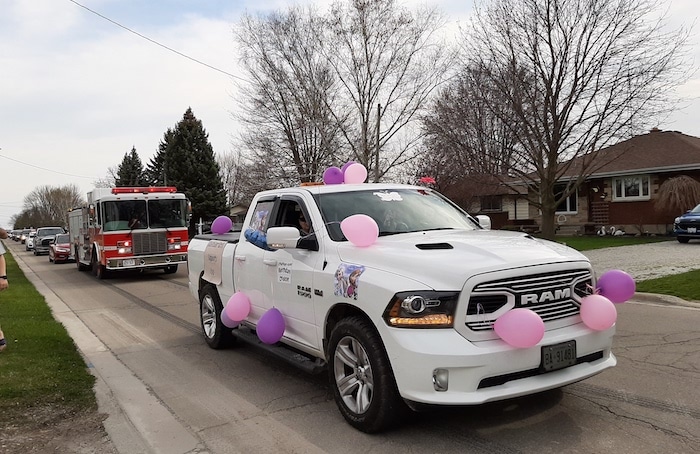 "The community is unbelievable for what they've done for us and our whole family. We're beyond words what Wallaceburg and Chatham-Kent and everybody has done," Formosa said. 
One of Kari Formosa's favourite memories of her granddaughter is the way she loved.
"When she was two years old, she said 'mommy I love you so much my heart hurts.'"
As the last of cars drove down Albert Street with balloons and signs, honking for Olivia, and as Elsa and Anna were also present, waving to everyone at her celebration, it was clear she was loved so much too.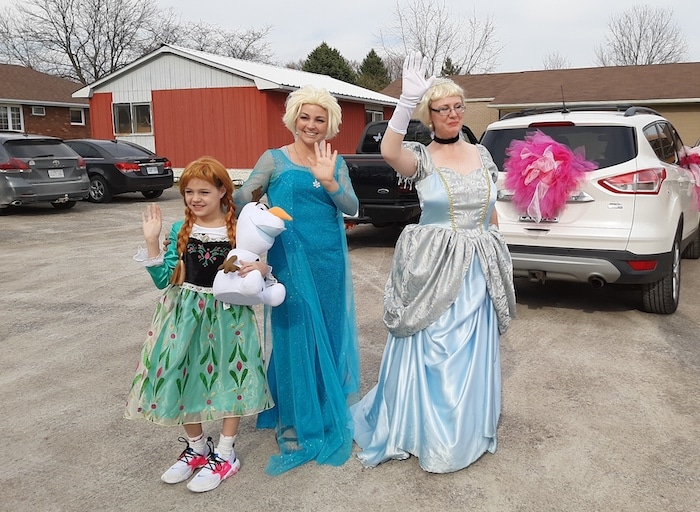 Community helps with funeral expenses
Resident Ashley Kerr set up a Go Fund Me page on Wednesday morning, to help the Formosa Family with funeral costs and other expenses they may need to cover during this time.
In three hours they already reached a quarter of their goal, raising $2,500 out of $10,000. Kerr said it was not her idea alone, but a community effort.