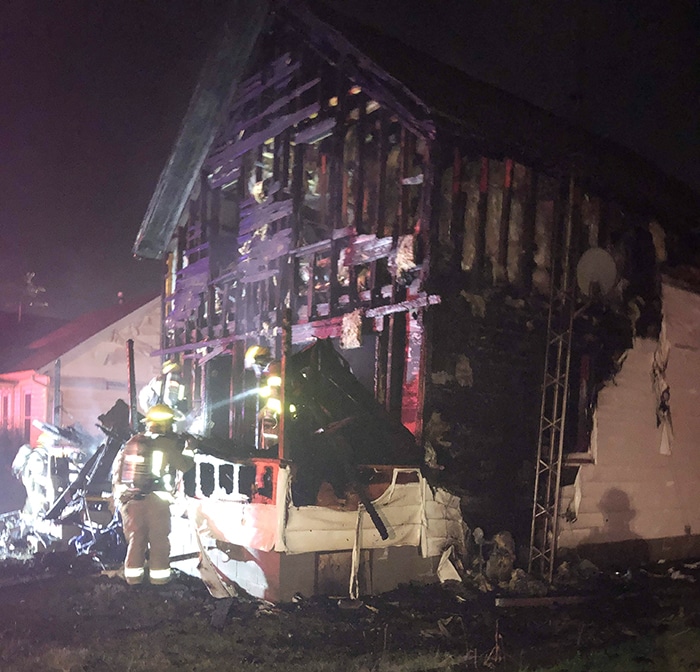 Chatham-Kent fire officials credit smoke alarms for saving lives in a recent fire on Elgin Street in Wallaceburg.
Officials say firefighters got the call just after 11:30 p.m. Aug. 7. Firefighters from Wallaceburg and Chatham responded.
They arrived on scene to see the front of the home engulfed in flames and hydro wires down across the street.
The fire crews brought the blaze under control, while Entegrus personnel secured the downed wires.
Fire officials say the family was outside the home when firefighters arrived on scene, as they were alerted to the blaze by working smoke alarms.
Officials estimate the loss at about $120,000.
The fire was so hot it melted the siding on a neighbouring home.
The cause remains under investigation.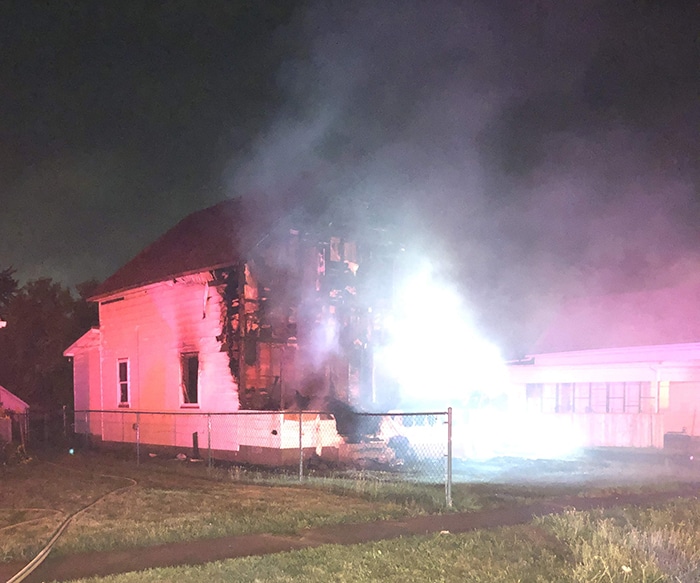 Comments
comments
« Report of auto theft backfires Sasseville wins national silver »