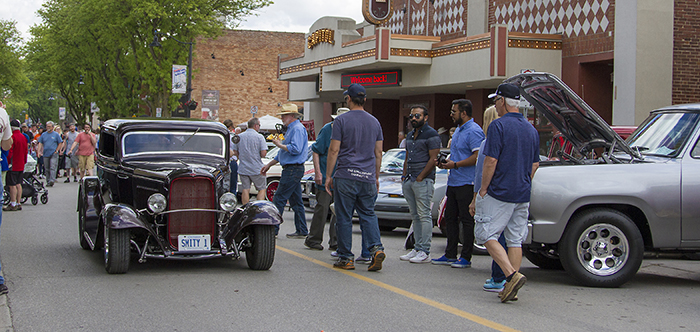 Organizers recently unveiled a detailed list of events for the Rims and Ribs event slated for May 26-28.
It's a marriage of RetroFest and Ribfest, which is the result of planned extensive sewer work in Tecumseh Park that starts June 1.
Ribfest normally takes place in the wake of the Canada Day weekend, but with the park getting ripped up this summer, Ribfest was suddenly without a home.
Enter the organizers of RetroFest. They met with Ribfest's Chris Glassford, and thanks to the Chatham-Kent way of mutual support, we, the people of Chatham-Kent, get to enjoy classic cars and the succulent taste of ribs, all on the same weekend.
Just don't get any rib sauce on any of those vehicles.
In some places, Ribfest would be forced to take a year off, or find a location well out of its normal home in the downtown core.
Not here.
The ability to share the downtown – RetroFest gets the streets and Ribfest gets the park – is the best possible outcome this year. Both events are huge draws for Chatham, and to lose one, even for a year, would be a disservice to residents.
This way, the car enthusiasts can stroll the streets, appreciating the many vintage vehicles that will be on display, while foodies can flock to the park.
Add in music all weekend, fun activities for the kids in the park as well, and the young and older alike will have more than a few things to enjoy.
—
Fergie's statue
Mark June 10 on your calendars. That's when the life-size statue of Chatham's own Ferguson Jenkins is unveiled at the Civic Centre.
It's a duplicate of the one on display just outside Wrigley Field in Chicago, where Jenkins dominated as a pitcher
Kudos to an anonymous donor for paying for the statue. It's giving Chatham-Kent a lasting and classic memory of Jenkins, 80.
And, with the announcement of the unveiling, the news is getting attention across North America, as sports websites such as ESPN.com ran with the announcement.
It's expected former major leaguers and Cubs officials will be on hand for the June 10 event.