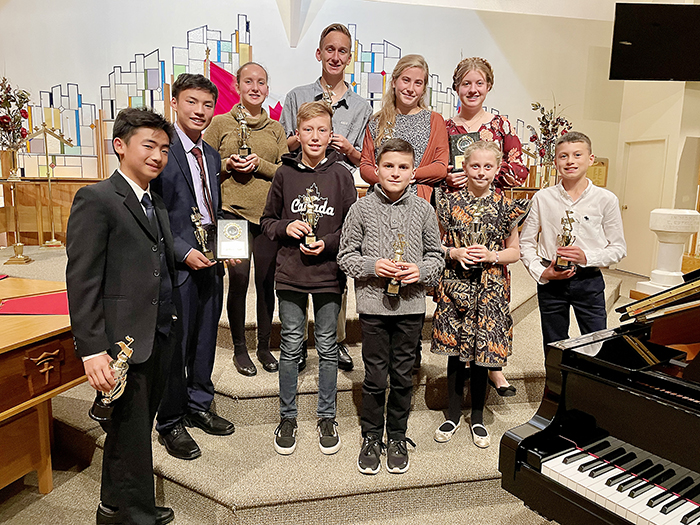 From left, Leo Trinh, William Trinh, Cristelle Suffi, Cristian Suffi, Ben Holsappel, Alicia Marentette, Evan Koscielski, Hannah Burggraaf, Georgie Biondi, and Aidan Koscielski celebrate advances and high marks on their 2022 piano and theory Royal Conservatory examinations.
Teacher Holly Ball said this year's celebration is especially meaningful after two long pandemic years.
The students are once again able to perform live and offer their musical skills for local churches, choirs and school events.
The awards presentation and a recital recently took place at Trinity United Church in Wallaceburg.