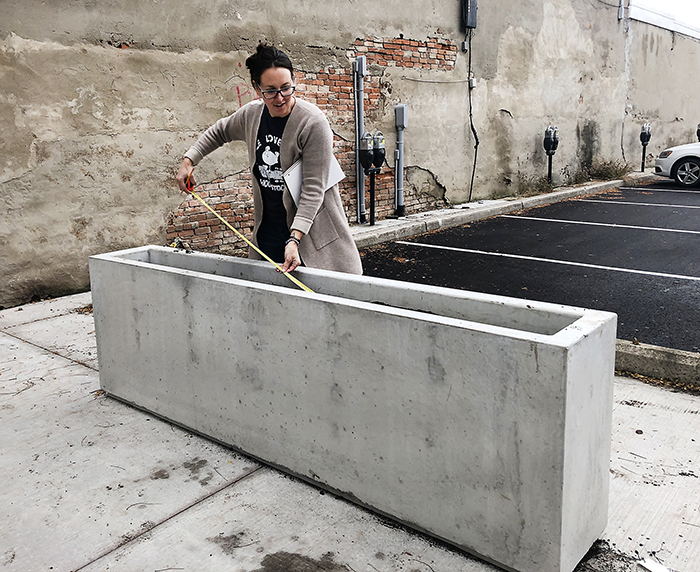 Myrtle Flower Market proprietor Liz Nauta measures one of the new planters installed beside the newly paved municipal parking lot between Gold Coast Fashions and Spanky's on King Street in Chatham.
The planters are part of a beautification project undertaken by the Historic Downtown Chatham BIA as the agency has been looking after the space for years.
Glass House Nursery pitched in to put the 1,800 lb. cement containers in place recently, and Nauta has agreed to plant and maintain the greenery.