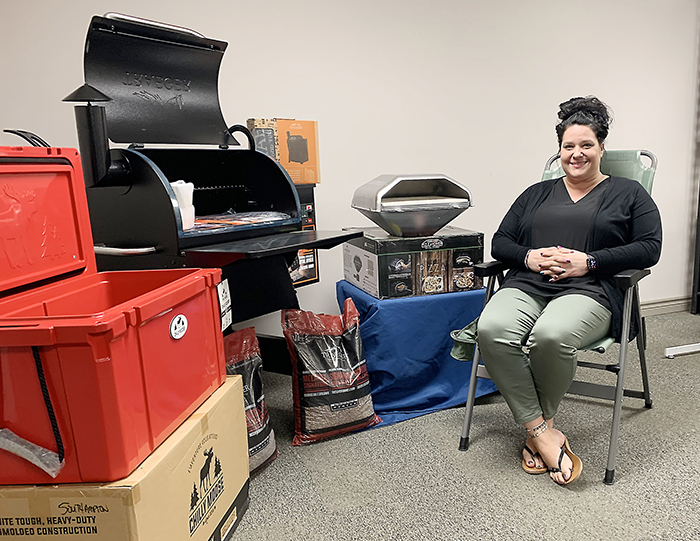 With no planned home builds for the rest of this year, the personnel at Habitat for Humanity Chatham-Kent still have a busy slate – fundraising, ripping out other people's kitchens, and planning for a new home for themselves.
The lease for their Riverview Drive facility runs out in 2024, so Habitat C-K will have to move.
Mike Coyne, ReStore director, said Habitat C-K leases its ReStore site, and that lease is up in 2024, prompting the organization to purchase property on Park Avenue East, just east of Sass Road.
"We got a nice lot there. We're just in the process of figuring out what we are going to build and how be we are going to build," he said.
The ReStore has been on the Riverview Drive site since 2014.
Coyne said when the new Habitat C-K building is completed, the plan is to transition into it over several months.
"Ideally, we'd like to have a two- to three-month transition period where everything new goes there (the new building) and everything old sells out of here (the Riverview Drive site)," he said.
In the meantime, fundraising and work continues as planned.
Habitat C-K has several fundraising events underway, including a raffle. It features a Smoker Package from Schinkels' Gourmet Meats that includes a Traeger smoker, a smoker pizza oven, coolers and gift cards from the Chatham business; as well as an Outdoor Package for campers; and a C-K Showcase Package donated by a host of local vendors.
Tickets are $5 each, or five for $20.
On top of the raffle deal, there is also the Habitat C-K golf tournament in June at Maple City Country Club and a trivia night June 2 at Sons of Kent.
For more information on all these events, check out habitatchatham-kent.ca.
Coyne said a program that is really gaining traction at Habitat C-K is salvaging other people's kitchens and reselling them.
"If you're willing to donate your kitchen if you are renovating, we take your entire kitchen out," he said. "We leave you in good standing depending on what your construction plan is."
Habitat people will remove the kitchen, bring it back to the ReStore, and then sell it. The value of the sale is issued as a tax receipt to the donors.
Coyne said the program is growing, as more and more people are taking advantage of it, which makes him happy.
"There is a lot of value in used kitchens," he said. "Once we get them, they don't last very long. They're good revenue for us."
To find out more, just call the ReStore at 519-352-4440 or send an e-mail to restore@habitatchatham-kent.ca.
Coyne said pre-COVID, Habitat C-K handled about a dozen kitchen removals in 2019. He thinks they'll surpass it this year now that the pandemic restrictions have been minimized.
"We're on our sixth kitchen now and have two more lined up," he said.
Taylor said people are always looking for a used set of cupboards for their cottage or garages, it seems.
Coyne recalled Habitat C-K ripping out a $40,000 kitchen in 2019. It had walnut cupboards and granite countertops, but wasn't what the homeowners, who had just moved in, wanted.
"We brought it in and sold it or almost $6,000. That's a big chunk of change for us," Coyne said.
Comments
comments