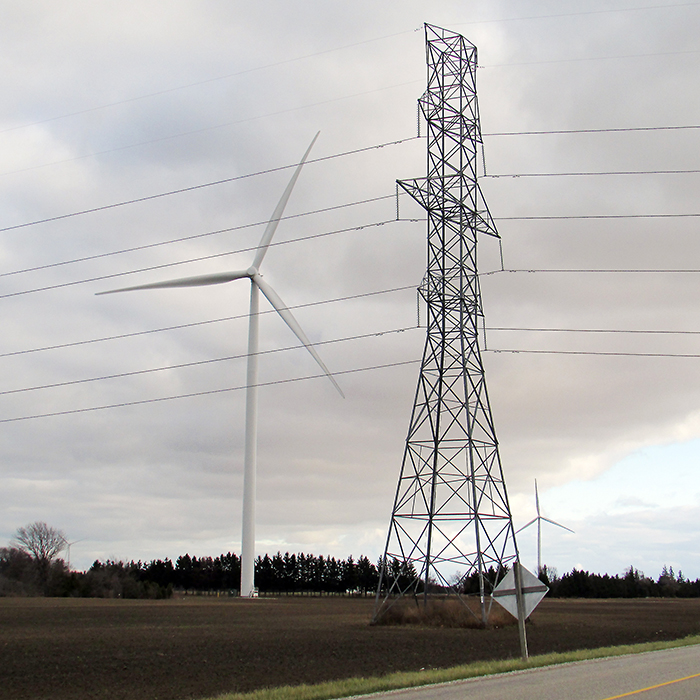 The region's power grid is getting a substantial boost with the development of five new transmission infrastructure projects.
According to a recent news release from the Ministry of Energy, the investment will support ongoing growth in the greenhouse and automotive sectors.
Officials are forecasting that electricity demands in the Windsor-Essex and Chatham areas alone will grow from today's peak demand of around 500 megawatts (MW), to 2,100 MW in 2035.
That's equal to adding a city the size of Ottawa to the grid.
The province plans on accelerating the various projects to support the new Stellantis-LGES plant in Windsor, as well as other economic boosters.
Todd Smith, Minister of Energy, said the lowering of electricity rates by 15-to-17 per cent for larger commercial investors is leading to a significant rise in investment.
Ontario has issued an Order-in-Council for three of the projects, streamlining the province's energy board requirements in order to expedite the process.
The transmission projects between London, Windsor and Sarnia represent an investment of more than $1-billion and will be developed in phases through to 2030.
They include:
The Chatham to Lakeshore Line, a 230-kilovolt line from the Chatham Switching Station to the new Lakeshore Transformer Station, currently under construction in the municipality of Lakeshore.
The St. Clair Line, a 230-kilovolt line from Lambton Transformer Station south of Sarnia, to the Chatham Switching Station
The Longwood to Lakeshore Line, a 500-kilovolt line from Longwood Transformer Station to Lakeshore Transformer Station, with scope to be further refined through planning by the IESO.
A 230-kilovolt line that would run from the Windsor area to Lakeshore Transformer station with scope to be further refined by the IESO.
There is currently a queue of customers in Kingsville and Leamington waiting to connect to the grid.