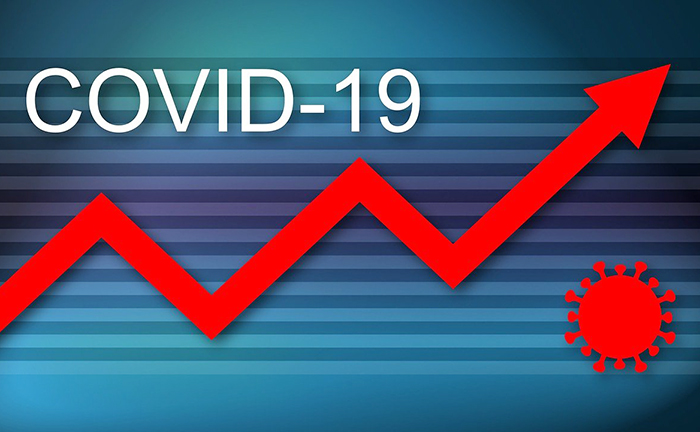 With two more deaths in Chatham-Kent in the past week due to COVID-19 and 215 new cases, we are still in the sixth wave of the virus.
That from C-K medical officer of health David Colby in his report to the Board of Health on April 20.
Chatham-Kent Health Alliance officials report there are seven people in hospital primarily due to COVID-19. Three are in the ICU.
Colby implores people to get vaccinated, as figures indicate that individuals with at least two doses of the vaccine are much less likely to suffer harmful outcomes should they contract the virus. The chances of hospitalization drop by more than 71 per cent, of being in the ICU by nearly 81 per cent, and reduces chances of death by 43.5 per cent.
"If there was something we could do to decrease road accidents and road accident deaths by these figures, we would not hesitate to do it," Colby said. "I would implore everyone to take these figures to heart. Forget about the disinformation that's out there, the rumours of side effects. Everything has side effects. But compared to deaths, hospitalization and ICU occupancy, they are a pittance."
He added the sixth wave appears to be in decline, but it will be a slow one. Colby said data from the Ontario Science Table predicts large numbers of hospitalizations of patients until at least mid-May.
"Even with a mid-level of transmission as a best estimate, it is anticipated that we'll be seeing over 3,000 patients in hospital in Ontario and we could be dealing with more than 4,000," he said.
A problem lies in the ability to handle the caseloads. Because of the high degree of transmission by the latest variants, Colby said hospital personnel will be susceptible, and if they contract the virus in large numbers, matters could spiral dangerously.
"Where or not there is hospital capacity in terms of beds to handle that surge is an open question. Hospital workers are not going to be immune from getting infected, and you also have to have the professional staff to be able to run your hospital," he said. "Things could get very different indeed. You might have to call people into work that might be infectious and then deal with ensuing hospital outbreaks that would be inevitable regardless of PPE."
Which is why Colby remains a fan of physical distancing, mask wearing in crowded indoor settings and limiting the number of people gathering.
As each variant lands, it appears COVID-19 is weakening in strength, but is becoming more and more contagious.
"It's natural selection. Circulating strains tend to be more transmissible than the original strain and any preceding strain. The natural evolution is into a less virulent form," Colby said. 'We're continuing to see that with the omicron BA 2 sub variant. It's the most transmissible yet."
While COVID numbers are surging in Ontario – more than 1,000 new cases yesterday, 28 deaths and 1,662 people hospitalized due to the virus – just who is catching COVID is changing.
"The largest age group is 20-29 and they make up more than one fifth of the total number of cases," Colby said. "This is a huge shift in the demographic to younger age groups."
He said the fact the vaccination rate increases in correlation to age groups is a factor. As well, there is a "tendency for people in their 20s to engage in a lot of aggregate social activities," meaning they're in areas of potential exposure to a greater extent.
Colby also urged people to get used to COVID.
"When is it going to end? Not anytime soon. The immunoresponse against COVID is short lived," he said, adding the boost to the immune system wears off in a handful of months. "You need at least three doses (of the vaccine) to handle omicron. Two is helpful; one is useless."
People aged 60 and up are eligible for a fourth dose currently.