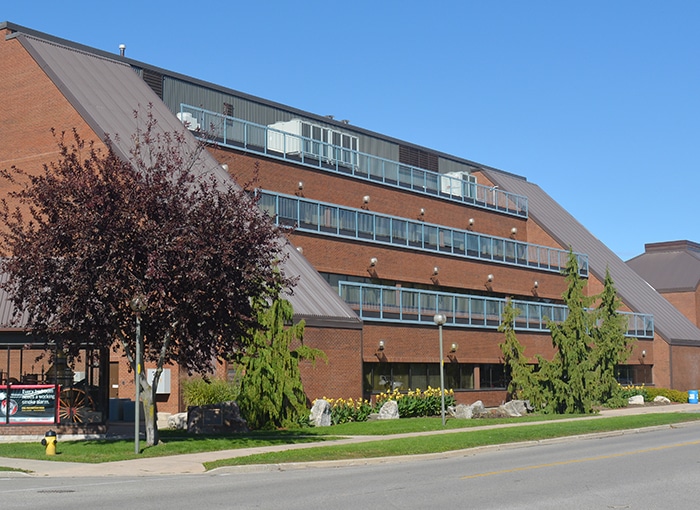 Crosswalk
A commemorative Seven Feathers crosswalk could soon grace a local street or road in Chatham-Kent. At the Nov. 8 council meeting, Mayor Darrin Canniff put forward a motion calling for an information report on the logistics of installing one of the painted walkways to mark Canada's National Day of Truth and Reconciliation.
The crosswalks, many of which are painted orange in honour of the Canada-wide Every Child Matters movement, are being created to honour survivors of residential school as well as those who never made it home. Council is expected to vote on the matter Nov. 20.
Size matters
Chatham-Kent council was expected to consider altering the municipality's height restrictions on new buildings following a proposal to construct a 13-storey apartment complex at 320 Grand Ave. in Chatham.
In order to proceed, the current standard of 33 m (108 feet) needs to be increased to 46 m (150 feet.)
Other zoning changes include increasing the maximum residential density from 141 units to 186 units per hectare and altering the minimum parking space requirement.
The development would see 219 parking spaces located onsite and an additional 43 spaces in a new adjacent lot. The 2.42-acre parcel is currently vacant and is located between Van Allen Avenue and Kingsway Drive.
Bridgework
Wallaceburg's L.O. Stonehouse Pedestrian Bridge has been temporarily closed to pedestrian traffic. The decision to restrict traffic on the downtown's heavily used walking bridge was made following the discovery of rust during a routine assessment by Dillon Consulting.
Brendan Falkner, chief engineer in charge of roads and bridges for the municipality, said the bridge has been closed as a precautionary measure to ensure safety for foot traffic. Falkner said the issue will be reviewed by management again next week.
How'd we do?
Customer satisfaction with Chatham-Kent's municipal services is the topic of an upcoming survey to be conducted by Canadian market research company Ipsos.
A total of 500 residents aged 18 and over will be asked a series of questions by either landline or cellphone. Questions are to be pre-approved by Chatham-Kent's executive management team and members of the CK Plan 2035 committee.
The people selected to be part of the survey will be reflective of the municipality's current demographic.
The questions will examine value for tax dollars and Chatham-Kent's quality of life and wellbeing.
It's the first customer service survey undertaken in a decade and will cost $29,380.
The survey starts this month with results expected to return to council in February 2022.
Cemetery clean up
A freak storm in September that wreaked havoc on the Dresden Cemetery has ended up costing taxpayers close to $25,000 for clean up and restoration. Many trees and limbs were downed by extreme winds, and 24 monuments were knocked over in the storm.
 Land sale
Chatham-Kent council has given the green light to a sale of the purchase of a four-acre parcel of land in the Bloomfield Business Park for the sum of $200,000. The purchase, by Fiodo Enterprises Inc., a holding company of Intrepid General Ltd., to Myriad Technologies Inc., also a subsidiary of Intrepid.
It is not yet know what the parcel will be used for. The current price for land in the park is $50,000 per acre.
Comments
comments