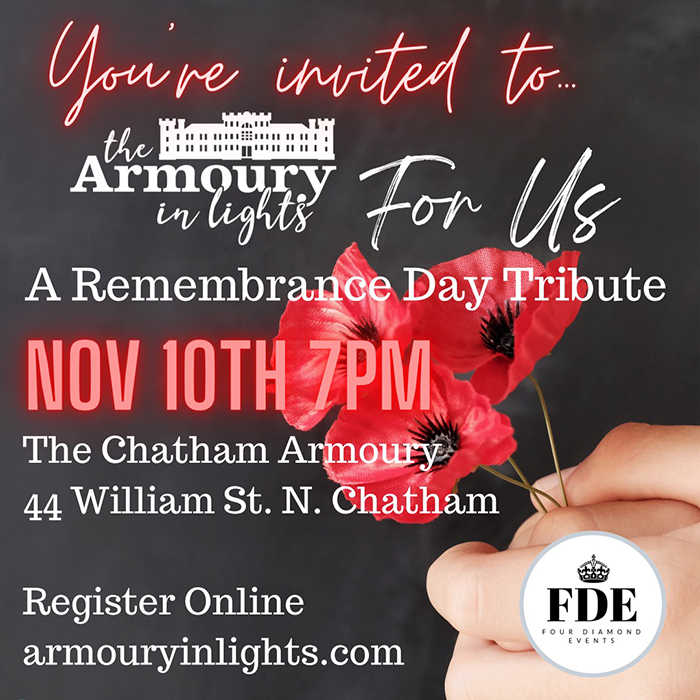 A special state-of-the-art lighting show will be held at the Chatham Armoury Nov. 10 to honour Canada's veterans.
The entire tribute, held to commemorate the brave women and men who have served, will take place out of doors, with photos being projected on the Armoury's walls from 6 p.m. to 9 p.m. A 30-minute tribute will is scheduled for 7 p.m. Because the show is outside, masks and vaccine passports are not required.
The ceremony will also honour Indigenous veterans. Dr. Judy Peters of the Walpole Island First Nation, who served for 18 years as a medic in the U.S. Air Force, will lead a smudging ceremony prior to the tribute.
The walk-in event is free and open to everyone.
Four Diamond Events and the Chatham Armoury are putting on the event.
The Armoury is located at 44 William St. N. in Chatham.