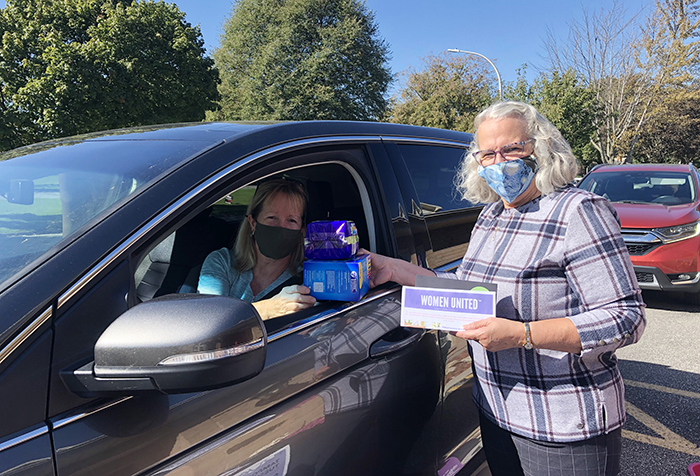 By Pam Wright
Local Journalism Initiative Reporter
Support continues to grow for Tampon Tuesday in Chatham-Kent.
Held for the fifth straight year, the United Way's effort took place last week.
According to event co-ordinator Margery Muharrem, more than 2,520 different products have been collected, including 153 items dropped off.
A final tally hasn't been made as items are still arriving.
Muharrem said donations are still coming in from bins distributed throughout the municipality.
"It's been very well received," Muharrem told The Voice, adding the community response from the community this year is equal to that of last year.
The drive also saw $385 in cash donated, along with $200 in gift cards.
Muharrem credited a group of Chatham men who go by the "League of Extraordinary Gentlemen" moniker for collecting money and purchasing more than $3,000 worth of feminine hygiene products at Shopper's Drug Mart.
The donations will be distributed to 18 different agencies in Chatham-Kent, including local food banks, schools and agencies that support the homeless.
Muharrem said a total of 15 volunteers supported the effort helping collect and sort goods.
The drive-thru model that came about because of the COVID-19 pandemic works very well, she added, noting the event will likely continue to be a drive-in, drop-off event.
Tampon Tuesday was founded by in London, Ont. by Mandi Fields, in a bid to alleviate what has been called "period poverty" to help women who can't afford or don't have access to feminine hygiene supplies.
Comments
comments