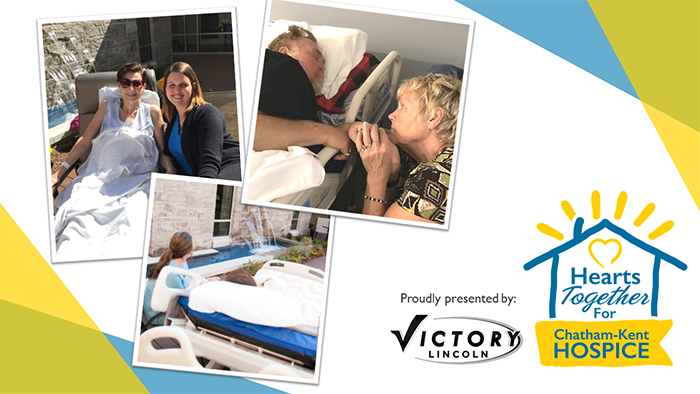 Hearts from across Chatham-Kent came together recently in support of families with loved ones facing end of life during a live-stream event hosted by the Chatham-Kent Hospice Foundation.
The broadcast recognized the contributions of the community from a fundraising campaign that ran throughout the summer with a goal to raise raising $110,000 – one month of Hospice care.
"We were so pleased to announce that over $123,500 was raised to help residents and their families make the most of every day by supporting the care they need during a very difficult time," shared Randi Bokor Caron, event chair, in a media release. "The live stream was our way of celebrating our community's achievement and an opportunity for families to make some special memories participating in our fun-filled trivia games. Thank you to our guest game show hosts and our local performers who made the evening entertaining!"
Also shared as part of the evening were messages from a hospice nurse, Spiritual Care Provider and the Vavoulis family who shared their experience at hospice.
"After my husband passed away at the hospice, I said to my girls, I want to die right here because it is the best place to leave this world. The peace… The serenity… The staff… They are sent from God to help the helpless. I would like people to support Hospice because it is the best place at your last days," shared Catherine Vavoulis.
All funds raised as a result of this event provide care for families, such as the Vavoulises, at no cost to them.
You can watch a recording of the live stream on the Chatham-Kent Hospice Facebook page or at www.heartstogetherck.com.