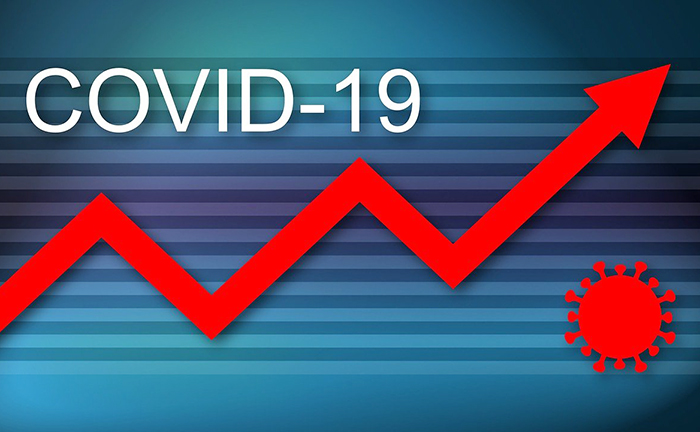 The weekend saw a sharp increase in the number of COVID-19 patients in Chatham-Kent, after days of slow decline in the active case count.
On Monday, CK Public Health reported 45 new cases since Friday, against 32 deemed resolved. As a result, our number of active cases rose by 13, up more than 10 per cent, to 126.
One fewer person is in hospital with COVID-19, as that number dropped to 15, but five of them are in the Intensive Care Unit on ventilators.
There are now four places listed in outbreak. Dresden Area Central School (DACS) and an unnamed workplace have joined Praise Fellowship Church and the Rehab Unit at the hospital in outbreak.
At DACS, Public Health reported two people have tested positive for COVID-19.
Three people have COVID-19 from the one workplace.
Public Health officials said 24 COVID-19 cases are tied to the Praise Fellowship outbreak.
Three folks also have COVID-19 from the Rehab Unit outbreak at the hospital.
At the Chatham-Kent Health Alliance, 15 people remain in hospital with COVID-19, four of whom are fully vaccinated.
All are residents of Chatham-Kent.
Five of them are fighting the virus in the Intensive Care Unit and all are on ventilators.
The ICU occupancy sits at 50 per cent after being at 100 per cent as recently as last Thursday.
The Medical/Surgical/Critical Care units occupancy is at 100 per cent, according to hospital officials.
Five CKHA staff remain off either with COVID-19 or due to potential exposure.