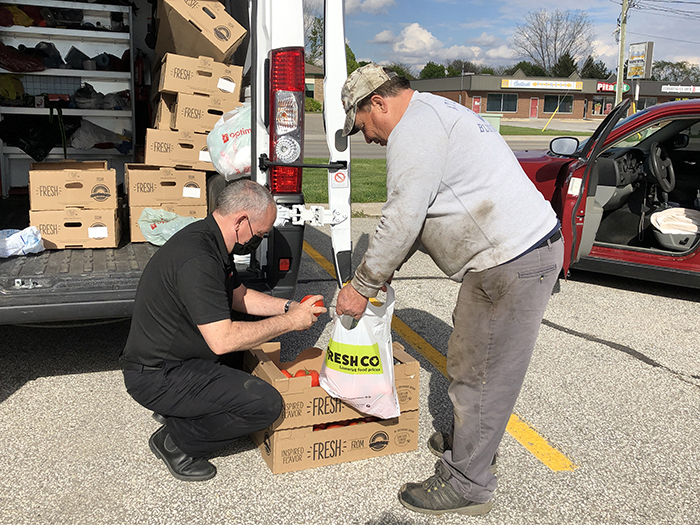 By Pam Wright
Local Journalism Initiative Reporter
One tomato, two tomatoes, three tomatoes, has turned into 25,000 tomatoes, give or take.
That's how many of the delicious red orbs Come Together C-K volunteers have distributed throughout the municipality in the past week.
According to Brent Wilkin, a spokesman for the grassroots group, volunteers decided to capitalize on the offerings being made by Platinum Produce.
Rather than let a ripening crop go bad, the Verbeek family, owners of the Blenheim-area greenhouse, decided to offer flats of tomatoes for only $5, which later increased to $10.
The effort become an Internet sensation as folks from near and far decided to help out by purchasing tomatoes and giving them away.
"As residents of Chatham-Kent, these are our tomatoes," Wilkin said. "It was a good reason to reach out and help others."
The initial giveaway started in Shrewsbury, expanded to Chatham and then to Wallaceburg, Mitchell's Bay and Dresden.
Donors stepped up to help pay for tomatoes that were then given away free to residents.
Plans are in the works to share the bounty with other C-K communities, Wilken said.
Wilken gives credit to the many volunteers who have stepped up to help.
"It's just like the Miracle and The Gift," Wilken said. "It's a great opportunity to share."