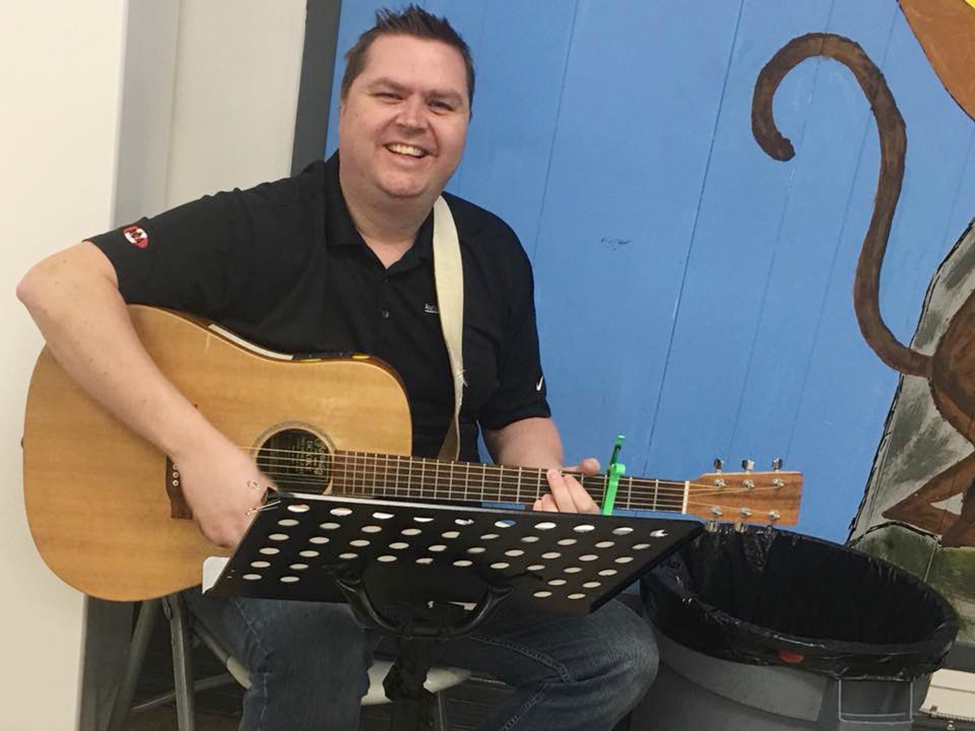 JP Huggins just likes to help others.
It's in his DNA.
He doesn't do it for the recognition, but rather the good feeling it gives him.
Yet, the Chatham-Kent Chamber of Commerce took notice. Huggins is the 2021 Citizen of the Year.
He said he never really considered being thought of as citizen of the year material, but others felt differently.
"A few people said stuff over the years, like, 'You should be citizen of the year.' In the back of my head, I said, 'Suuurrre.' But then I got nominated a couple of months ago and I was super excited about the nomination," he said. "When they told me I'd won, I didn't know what to say."
Huggins is the defacto chair of CherryFest in Blenheim, organizes events such as Trot to the Beach, a fundraising race that supports the Blenheim Youth Centre and Word of Life soup kitchen, and most any other event that comes along. He was a key organizer in the Blenheim area for last year's May 16th Miracle as well.
Huggins said he doesn't help people for recognition.
"I just love to serve people. I love to help people. I don't know if I'm just wired different. Some people are just natural hockey players, some are great musicians or entrepreneurs," he said. "I wake up in the morning and thoughts roll around in my head. 'How can I help people today?' It's brought me a lot of joy and happiness."
South Kent Coun. Trevor Thompson has known Huggins for years. He said Huggins is an integral part of the Blenheim community.
"JP is a guy. He's just a community-minded family man who is always, always there," Thompson said. "He never asks for recognition. He loves his family and loves his community."
Huggins has tried to involve his teenaged boys in the giving spirit too.
"I am happier and filled with more joy than I could have ever imagined to have. This is something I really wanted to portray to my kids," he said. "Money and possessions and different things don't fill your life and make you happy. There's nothing wrong with having lots of money, but what's truly going to make you happy and bring you joy is serving other people and helping them out."
His kids are part of his giving experience and, for the most part, he said they are on board.
"Sometimes when I wake them up at 3:30 a.m. to set up the Trot to the Beach or something like that, sometimes they're a little cranky," he joked.
To see Huggins receive such widespread recognition through the Chamber of Commerce brings a smile to Thompson's face.
"He puts in an extraordinary amount of work for the community. He's just a regular guy. To see him win an award like this is something special," Thompson said.
Still, Huggins shrugs it off, explaining he does what he thinks needs to be done, including just being an ear on the other end of the phone for someone needed to talk.
"This pandemic has been super tough on people. Some are lonely. They get laid off. And some people just called and needed someone to talk to. Others have asked for help with grocery shopping or getting food to them. Whatever we can do is what we do," he said.