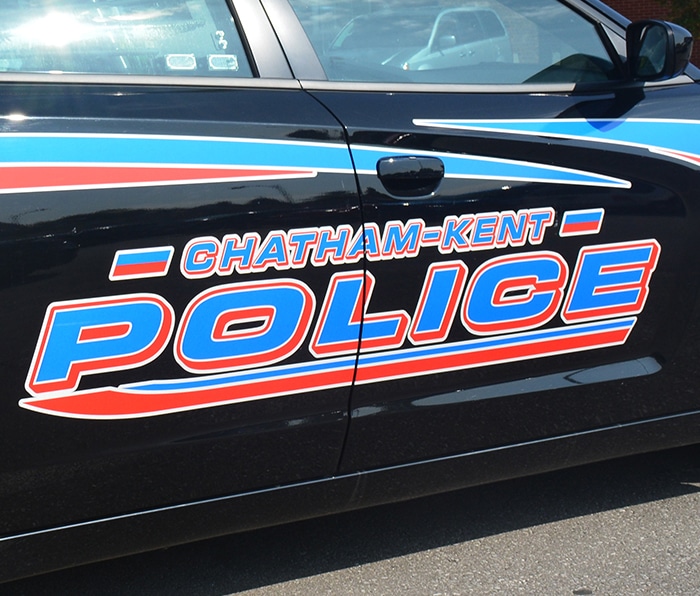 Fraud alert
Chatham-Kent police would like to remind everyone about the Grandparent Scam as last week a local woman was defrauded of $9,000.
Through investigation, police learned that the woman received a telephone call from a person purporting to be a police officer stating that her grandson needed money for bail as he had been arrested.
The woman sent money before confirming the story with family members as the fraudster told her not to speak to anyone, as it was an ongoing investigation.
The key to protecting yourself from a fraud or scam is to first of all recognize it. Remember that scammers use intimidation tactics and want to pressure you into providing information and making decision quickly.
If you get a suspicious call, don't panic. Take the time to do your research before taking any action.
For more information, see https://www.antifraudcentre-centreantifraude.ca/index-eng.htm
Commercial vehicle blitz
Yesterday, members of the Chatham-Kent police traffic management unit, Ministry of Transportation and OPP participated in a Joint Forces Operation, conducting safety inspections on commercial motor vehicles that were operating throughout Chatham-Kent.
Officers inspected a total of 24 commercial vehicles, including their loads, the driver's qualifications and documentation, with 14 vehicles being taken out of service. A total of 21 charges were laid for various infractions.
Police would like to remind all commercial motor vehicle operators that safety inspections will continue to be conducted on a regular basis as it is apparent by the number of out of service vehicles and charges that these initiatives are necessary to keep the citizens of Chatham-Kent safe.
B&E
Sometime between Wednesday at 11 p.m. and Thursday at 1 a.m. unknown suspect(s) forced their way into a construction trailer parked on Park Avenue West, causing about $200 damage.
Once inside, the suspect(s) stole a pair of size 10 Dakota quad comfort tan and black steel toe boots, pair of green Dakota overalls, pair of tan Dakota overalls and four hoodies, one red and three grey.
Total value of the theft has been estimated at $600.
Anyone with information is asked to contact Const. Ryan Kloostra at ryank@chatham-kent.ca or 519-436-6600 ext. 87144. Anonymous callers may call Crime Stoppers at 1-800-222-TIPS (8477) and may be eligible for a cash reward.
Compliance problem
Last November, a man was released from Court with several conditions. One of those conditions stated that he was to remain in his residence at all times except when in the presence of his surety.
Yesterday afternoon, Chatham-Kent police located the man at another residence in Tilbury without his surety and he was arrested.
Through investigation, police learned that the man was also wanted for failing to comply with his release conditions and failing to comply with a Court Order.
A 47-year-old Tilbury man was charged with failing to comply with his release conditions and held in custody pending a bail hearing.
$30,000 collision
Last night, police responded to a two-vehicle collision on River Line between Mull Road and Kent Bridge Road.
No one was injured.
Total damage was estimated at $30,000.
The driver at fault was charged with following too closely.
Comments
comments