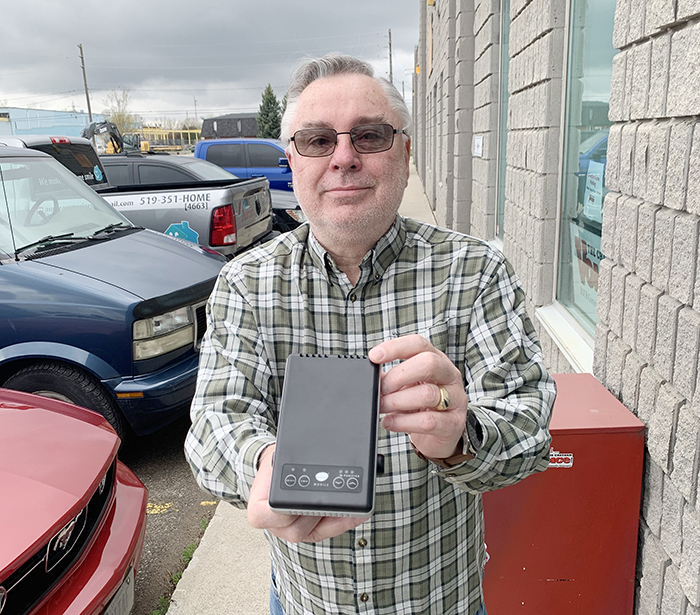 In recognition of the efforts of Chatham-Kent's first responders, ActivePure Technology is giving away one of its mobile air purification systems.
Rick Wismer of ActivePure said the unit weighs just eight ounces and can purify a 500 sq. ft. space, including your vehicle.
"It's a mobile unit. If you are travelling, it plugs into your 12-volt outlet in your vehicle. You can also plug it into the wall at a hotel too," he said. "This would be great for anyone who spends a lot of time in their work vehicle or home vehicle. It is easily transportable."
He thought it would make sense to give one such unit away to a local first responder. Plus ActivePure is offering discounts to other first responders on their purifiers until April 30.
Wismer said ActivePure technology destroys all viruses, COVID-19 included.
"Our technology used a honeycomb matrix to distribute oxidizers that attack viruses in the air and on surfaces."
To nominate a first responder, see the ad below and follow the instructions.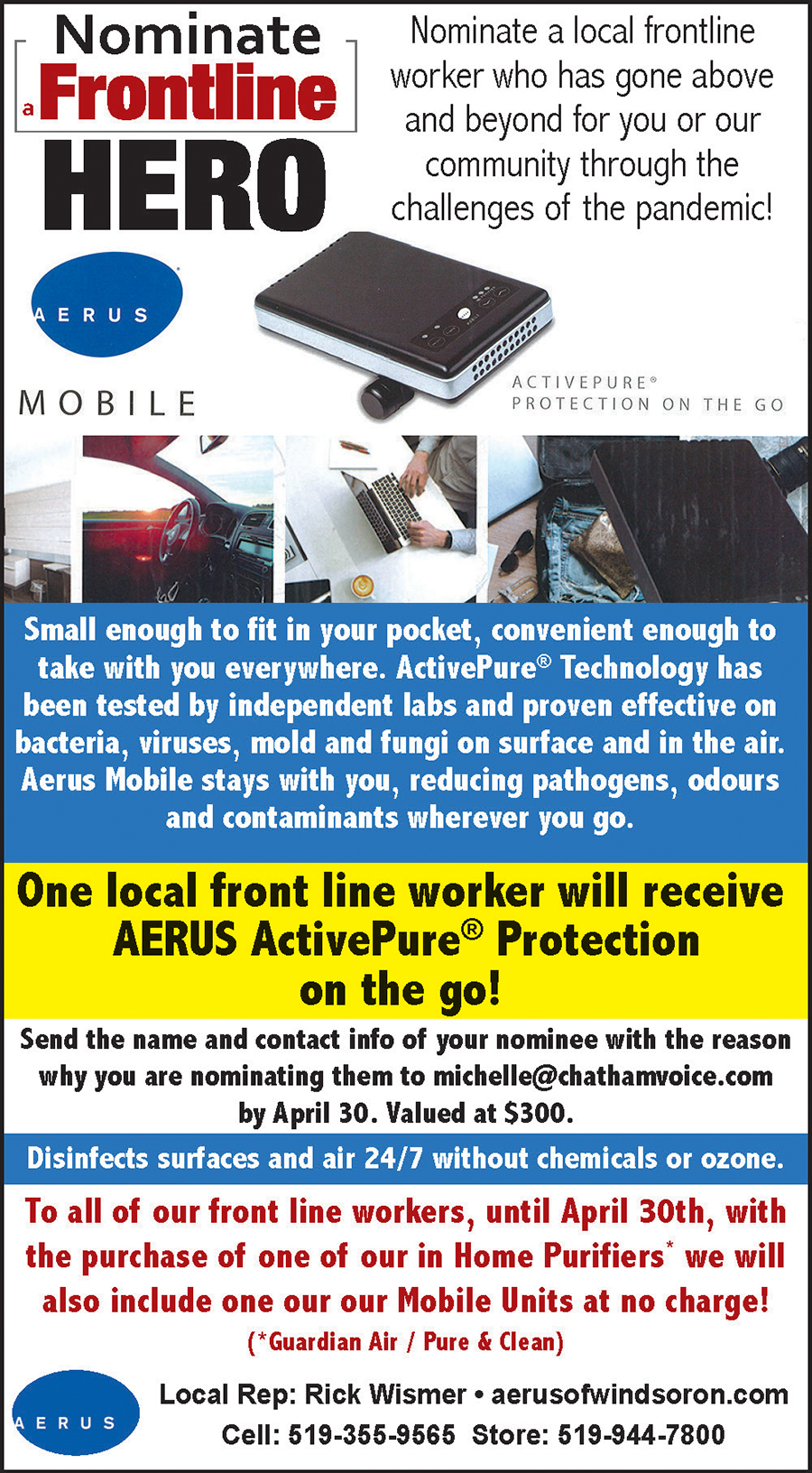 Comments
comments