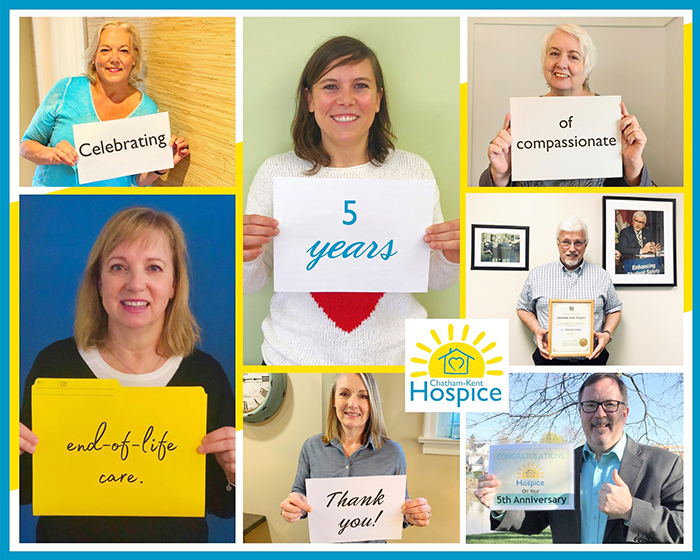 Staff and volunteers with the Chatham-Kent Hospice recently marked the fifth anniversary of the facility.
For five years, the hospice has been offering residential hospice care to people at end of life. To date, they have cared for more than 860 residents and their families.
The project to build and operate a residential hospice started in 2013 when operating funds were secured for a 10-bed residential hospice.
A capital campaign was launched in 2014 to raise $5 million to build as well as set up a sustainability fund. The community rallied and raised almost $6 million and construction began in April of 2015.
Almost a year to the day, the Chatham-Kent Hospice accepted it's first resident and family.
The hospice receives partial funding from the provincial government which covers approximately 50 per cent of the annual operating budget. The balance of the budget is covered through donations from the community.
The hospice utilizes close to 200 volunteers to extend its impact.
Recently, grief and bereavement support has been added to the services offered at hospice.
"It is amazing that we have reached our five-year anniversary. Thank you very much to the Chatham-Kent community for making that possible. It's been an honour to care for local families and we will continue to be here for families when they need us," Jessica Smith, the hospice's executive director, said in a media release.