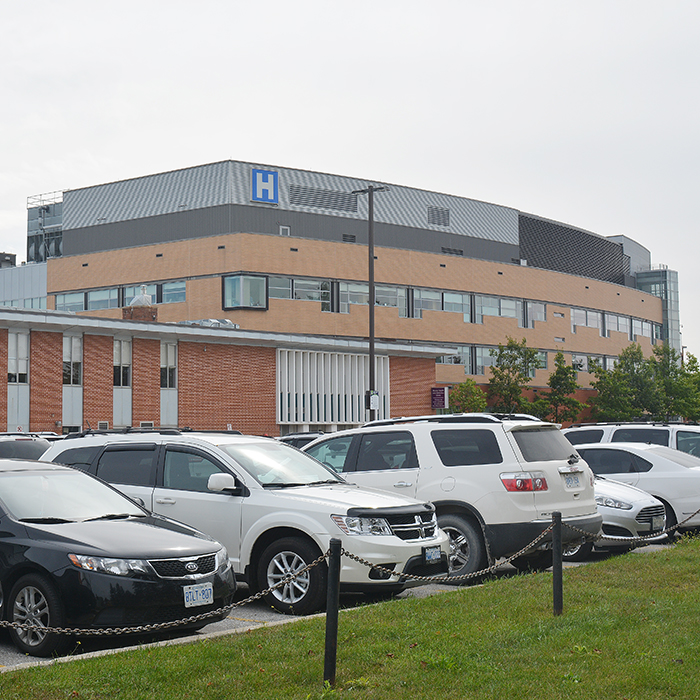 Another two staff members and one patient on Chatham-Kent Health Alliance's (CKHA) Chatham site have tested positive for COVID-19.
The positive tests were found in the Medicine A and B Units of the site received a positive test result for COVID-19, prompting CK Public Health to declare a second outbreak on Friday afternoon.
CKHA currently has two active outbreaks at its Chatham site following Thursday's outbreak declaration on the COVID Unit.\
An outbreak is declared when two or more staff or patients test positive for COVID-19 within the same 14-day period in a specified area.
"The realities of these outbreaks serve to remind all of us of the importance of following public health measures; wearing a mask, washing our hands and staying home when unwell," said Lori Marshall, president and CEO, CKHA. "By following these public health measures, and working together and supporting one another, I am confident we will get through this."
Impacted staff are all working closely with CK Public Health for the contact tracing process.
CKHA has now moved to Phase 1 "red" of its Essential Visitor and Care Partner Access policy.
"This is our most restrictive phase, where visitor and care partner access is strictly prohibited," CKHA stated in a release.
There will be no visitors or care partners allowed for patients who have tested positive for COVID-19. Palliative and end-of-life patients on the outbreak units may be permitted one care partner through its visitor restrictions appeals process.
Exceptions on CKHA's non-outbreak units include:
One care partner or visitor will be permitted at any time of day for palliative or end of life patients;
For labouring women, one consistent partner will be permitted through the duration including post-partum;
In the Emergency Department, patients at imminent risk of dying or those with significant cognitive or mobility difficulties will be permitted one consistent adult care partner;
Paediatric patients may have one consistent visitor;
Case workers are welcome as the consistent care partner to support those patients with significant developmental or intellectual disabilities, if applicable;
Outpatients requiring assistance due to frail or elderly, cognitive impairment, non-verbal or severely disabled may be permitted a care partner to accompany patient for their outpatient visit.
"We understand right now our community may feel some extra stress and hesitation while attending our hospital sites for appointments, diagnostics or emergency care," said Dr. Pervez Faruqi, chief of staff, CKHA. "Rest assured, CKHA remains a safe place to receive care and the risk to the public of contracting COVID-19 while visiting our sites remains low."
At this time all outpatient appointments, diagnostics and therapeutics will continue.
Residents experiencing an emergent acute care need, should call 911 or visit their nearest Emergency Department.