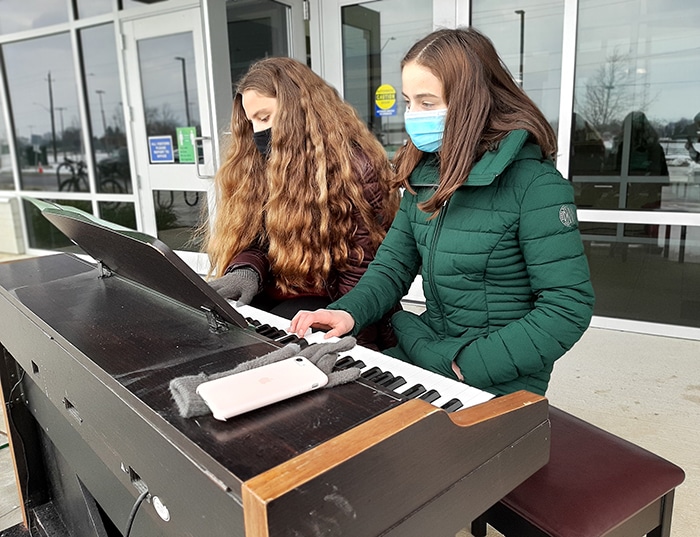 By Jenna Cocullo, Local Journalism Initiative
Hey they just sang for you, and this is crazy, but here's their number so pick them maybe!
Music students at St. Angela Merici Catholic School are on a mission to celebrate Canadian music while also winning some new musical instruments.
On Monday the Grade 7 and 8 class was found singing "Call Me Maybe" by Canadian singer Carly Rae Jepsen and filming a video for the CBC Music Class Challenge.
Every year the CBC challenges music educators across Canada to teach their students a Canadian song from a pre-approved playlist. Students and their teachers are asked to submit a video of the performance.
The year, CBC asked the video performances to film within their recommended provincial safety measures.
The group had been practicing over Google Meet for the past four weeks until they were ready to make their socially distant outdoor music video.
The top class in each category – junior vocal for St. Angela's students – will win $3,000 in musical instruments and a gold plaque. The two runners up in each category will also receive plaques.