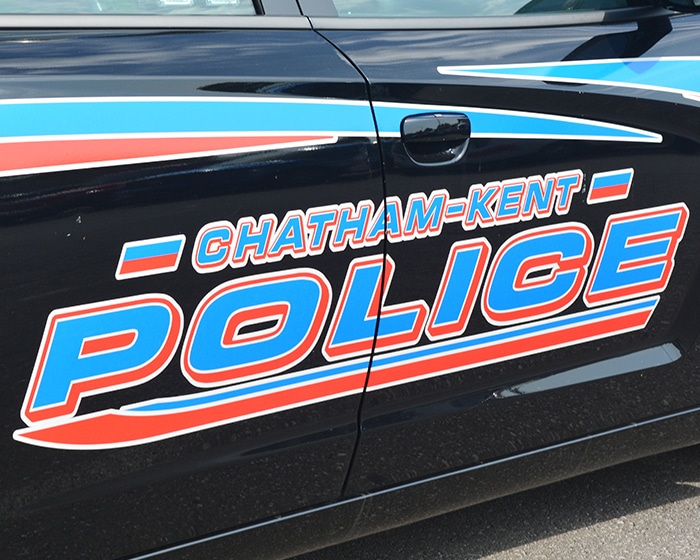 Drug raid
Chatham-Kent police raided a residence in Chatham last night, arresting one man and seizing a variety of substances.
Members of the Chatham-Kent Police Intelligence Section, with the assistance of the Critical Incident Response Team, executed a Controlled Drugs and Substance Act Search warrant last night.
MDMA (ecstasy), cocaine, methamphetamine and psilocybin were recovered and seized for analysis.
Also seized were digital scales, $990 cash, a sawed off shotgun and two sets of brass knuckles.
Brandon Hubbarth, 30, of Chatham, faces four charges under the Controlled Drugs and Substance Act. He also faces charges for Unauthorized Possession of a Prohibited Firearm, Unsafe Storage of a Firearm, Unauthorized Possession of a Prohibited Weapon and Fail to Comply with Undertaking.
B&E
Chatham-Kent police are looking for information regarding a break and enter in Dover Township.
Sometime between Nov. 23 and 24, someone entered the complainant's barn on Marsh Line.
Approximately $200 worth of property was taken, including motor oil and a battery powered Mastercraft drill.
Anyone with information is asked to contact Const. Andrew Craven at 519-436-6600 ext. 87306 or at andrewc@chatham-kent.ca. Anonymous callers may call Crime Stoppers at 1-800-222-TIPS (8477) and may be eligible for a cash reward.
Breach of undertaking
Chatham-Kent police have arrested a man for failing to comply with a release order.
On Nov. 20, the accused was released on an order with several conditions including where he was required to reside and a curfew.
Last night, police located the man on King Street West, Chatham. The man was not in his residence during the designated curfew condition.
An 18-year-old Chatham man has been held in custody pending a bail hearing.
Comments
comments