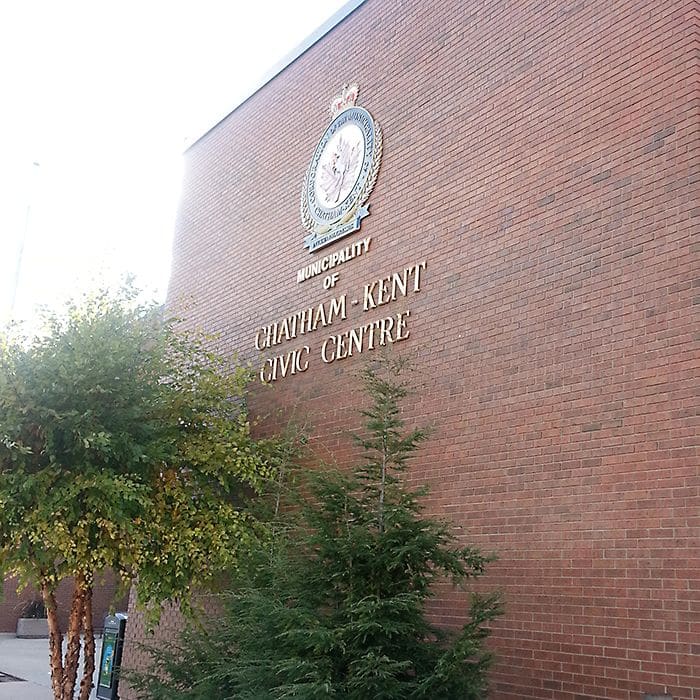 By Jenna Cocullo, Local Journalism Initiative
Citizen committee members of Chatham-Kent's community grant program are asking municipal staff for better communication when it comes to allocating funds.
The local committee members are also upset over their lack of say in how the unused event funds will be spent after multiple festivals were cancelled due to COVID-19.
The Together CK Grant Review Committee allocates funds to non-profit groups for festivals and events, as well as community projects. 
Kelly Gottschling, executive director of the Mental Health Network of Chatham-Kent and community member of Together CK committee, said during the pandemic staff has had few meetings with the committee members. 
"We just get a report after it's written, saying 'do you have any comments and concerns?' We're supposed to meet and discuss these things but we're not given that opportunity. So that's the frustrating part. We've been asked to be part of this committee and we met once," she said. 
In an effort to give the community more say in local events, the review committee was changed to include citizens with experience in the non-profit network or volunteering.
"We experienced some issues last year as well. Committee members don't feel respected," Gottschling added.
At Monday night's council meeting, administration presented to council the successful applicants of the CK Events Grants. Funding for events was approved in March before the COVID-19 shutdowns. On March 23, council sent the report back to the committee for review following multiple cancellations.
A total of 24 cancelled events left approximately $137,000 of undistributed money. Administration recommended that the unused funds from this grant program not be distributed, but held until the financial impact of COVID-19 can be determined.
Chatham-Kent's CAO, Don Shropshire, told the Chatham Voice he couldn't in good conscience recommend the money be rolled over while the municipality is in a deficit situation. 
The municipality has a legal responsibility to balance its budget.  A $2-million to $5-million shortfall is projected due to COVID-19 expenses and loss of revenue from closed services.
Premier Doug Ford recently announced $7 billion in municipal aid, however, how that will be distributed is to be determined. Shropshire is expecting to hear back from the provincial government by mid-August which will leave staff in a "better position to reconsider a number of programs and services including funding."
READ MORE:  FORD COMES TO C-K, ANNOUNCES AGRICULTURAL AND MUNICIPAL AID 
The community committee members, on the other hand, wanted funds to be rolled over for next year's events or allocated in this year's community projects stream for additional funding, Gottschling said. 
At council, Mayor Darrin Canniff suggested that administration be allowed to allocate the funds to any community group that decides to rescind their cancellation, now that the municipality is in Stage 3 of reopening. Only two councillors opposed the motion.
West Kent Coun. Melissa Harrigan told the Chatham Voice that although events have to be small while maintaining social distancing, she felt that it "is important to create community and some form of normalcy during this time."
Gottschling said she was disappointed that the decision was made in council, without the community committee members present to give their input. 
"This is community money that is left over for community opportunities, events, and projects. There should be community members at the table because it is our member and taxpayer dollars. But it's always employees making the decisions," she said. 
Gottschling said that one of the criteria when selecting applicants for funding is how many people will be in attendance and the number of people the event will impact or create opportunities for. With only 50 people allowed at an indoor event, and 100 for outdoor events, Gottschling does not believe it is the best use of funds.
In June, council moved to direct $200,000 from the Together CK: CK Plan 2035 Community Projects budget  and put it toward the Small  Business Recovery Grant.
"What I would like to see is, since they took away community projects funding, is that money being offered this year to the community projects application stream," she said, noting the Mental Health Network usually receives $5,000 of funding from the projects grant.
READ MORE:  $200K IN BUSINESS GRANT FUNDING DISAPPOINTING: GRAIL 
Shropshire said that it is not fair to put the miscommunication between staff and community committee members all on COVID-19. He will be having a meeting with the committee members to discuss miscommunication and clarify the terms of reference for the committee.
"I don't want to have volunteers and committee members that are feeling frustrated or not appreciated.  I know a lot of the people on the committee are hard working people and very capable."
Shropshire said the role of the committee members, his office, and councillors needs clarification. 
"The committee members make a recommendation about how the monies are going to be spent and sometimes that's not always accepted or put forward. So what I think we need to clarify is who's actually got that ultimate responsibility to move that forward to council," he said. 
Comments
comments