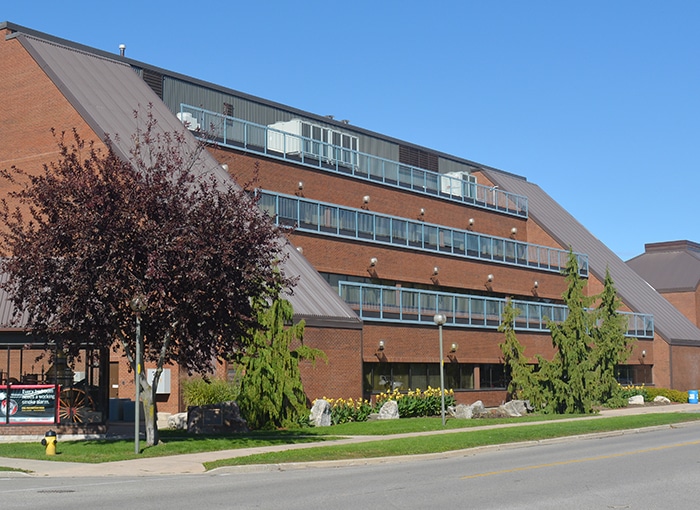 Jenna Cocullo, Local Journalism Initiative
Small businesses in Chatham-Kent are now eligible for up to $5,000 in grants to help with the financial struggles of COVID-19.
City council approved a $200,000 COVID-19 Chatham-Kent Small Business Recovery Grant Program at Monday night's virtual meeting.
The goal is to assist small business owners in their immediate needs to prepare their business, store or restaurant to be able to protect employees and staff as they reopen to customers.
"Significant help is not available from municipal governments as we have no mechanism to pay for such grants other than by lowering current service levels or taxing all property owners to pay for the business grants," reads the report to council.
Mike Grail, co-chair of the Economic Recovery Task Force, said he is grateful for the proposed grant, but disappointed in the amount recommended by city staff.
The task force is independent and represents nine sector groups, 500 businesses and non-profit groups, who employ more than 10,000 people.
Council was originally requested by the task force to consider a $2-million property tax forgiveness program or grant program to aid the gig economy and small businesses left behind by senior levels of government.
"I am very disappointed with the amount and how long it was deliberated on (at Monday's meeting). Unfortunately, council does not yet understand the impact that is going to happen in our economy, and businesses closing. We need to give them an immediate fighting chance to try, and it was very limited last night," Grail said.
He added it is still a positive, as $200,000 will be immediately injected into the economy through the grants.
Originally, city staff proposed a $250,000 grant program with successful applicants receiving no more than $1,000.
Chatham Coun. Karen Kirkwood-Whyte made a successful motion to increase the amount of up to 5,000, saying some businesses might need more funds than others to adapt to COVID-19 measures based on several deputations heard at the meeting.
West Kent Coun. Melissa Harrigan also successfully reduced the originally proposed $250,000 to $200,000.
It was suggested by staff that the grants program be paid by reallocating $50,000 from the Together C-K Events budget and $200,000 from the Together CK: CK Plan 2035 Community Projects budget.
Marlee Robinson, a citizen representative of the Together C-K, established to give grants to charities and non-profits for civic engagement activities, said that no one was consulted reallocating 2020 funds to commercial businesses.
Normally when for-profit businesses apply for event funds, the committee rejects them.
"While I have great sympathies for businesses with challenges brought upon them by COVID-19, I think it's inappropriate to consider allocating funds meant to support charities and non-profits in the creation of events and festivals in the communities across Chatham-Kent," read her virtual deputation before council.
"Non-profits and charities not only help the most vulnerable in our community, but also contribute substantially to the quality of life of all of our residents through sports, culture and faith-based organizations. The events, festivals and celebrations which these groups organize raise funds to help others while contributing to a vibrant community."
Robinson said in the coming year, charities and non-profits will be strapped for cash as they normally rely on sponsorships from companies. As businesses struggle to emerge financially viable after the lockdown, it is expected the sponsorships will be scarce. Revenue from gate receipts are also expected to be reduced.
Robinson added that the need for events and festivals is important now more than ever, to help drive potential tourists to Chatham-Kent.
Harrigan said only reallocating $200,000 was a good start and council can see if more demand for funds comes up later.
Grail said overall he would like to see the municipality take a more prudent approach by finding savings in its current budget lines rather than relying on money from senior levels of government.
Grail is asking businesses to fill out a survey to see how much more demand there may be for small business grants as everyone struggles to get out of the financial hole created by COVID-19.
"We need to understand the demand so we (task force) can go back to council and say it was enough or 'this is the demand and what we require'," he said.
Comments
comments