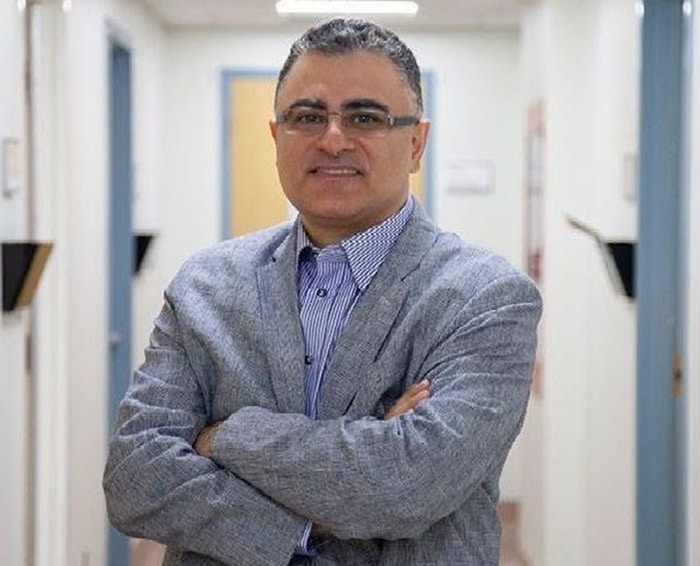 Dr. Hamidreza Abdi coming to C-K
By Bruce Corcoran
After more than five years without a local urology department, Chatham-Kent Health Alliance (CKHA) officials announced Tuesday that Dr. Hamidreza Abdi will soon open a urology practice in Chatham.
Chatham-Kent has been served by a urology team from Bluewater Health in Sarnia since 2015 when the CKHA lost its two urologists, as one retired and the other moved away.
Bluewater urologists have handled urology clinics locally, and surgical services at their facilities on the CKHA's behalf.
Bringing back urology to Chatham-Kent has been the goal of CKHA president Lori Marshall and the board of directors for the better part of two years.
Enter Abdi. 
He recently completed his urology residency training at the University of Ottawa and will begin practicing in CKHA's new urology service towards the end of the month.
The previous regime seemed to have been content back in 2014 to see the urology department fade away, but the effort to get it back became a priority at the beginning of 2019.
"One of the first things we did at CKHA in the past few years was to do a great deal of community engagements and look from a statistical perspective on things we weren't offering. We heard loud and clear that urology was something that was necessary," Marshall said.
She recalled a conversation with an older Chatham-Kent gentleman at one of those engagement sessions.
"I met a man from Chatham. He didn't drive but needed to go to Sarnia for care. For one visit, he couldn't get a ride, so he rode his bicycle from Chatham to Sarnia," she said. "I am delighted for us to be making good on the commitment we made to the community to bring urology back."
Marshall said the credit for bringing back urology goes to the board of directors and Dr. Elizabeth Haddad, who led a team of physicians and staff in making preparations for the return of urology to CKHA.
Abdi and Marshall said not every urology-related issue can be dealt with locally, but Marshall estimated that about 75 per cent of in-patient care work will be done here. Leading up to Abdi's arrival, none of that was taking place at CKHA facilities.
"There will always be some steps in some patients' treatment where we will need more specialized care," Abdi said. "I think we can do a lot of the urology procedures here and address most issues here, but there are situations where they need more technology or expertise in various specialties in urology. We'll need to communicate with people in London and Windsor as well."
Marshall estimated that 85 per cent of out-patient work will be done here. Only 10 per cent is being done locally currently.
"That's significant growth in terms of the population that would be served locally," she said.
Even with Abdi, there is room for further growth in the urology department, Marshall said.
"We're starting with one (urologist). We're going to continue to have a significant relationship with the urologists at Bluewater Health," she said. "There will be a subregional call structure to cover both areas.
Abdi said he and the Bluewater team will work together for on-call situations after hours at both health organizations.
The urologist and his family are looking forward to settling into the community and getting to know the residents of Chatham-Kent, while enjoying the warmer climate and area's natural amenities. As well, there could soon be a second Dr. Abdi practising locally.
"I have practiced urology in other places inside and outside Canada, and I would love to use my experience to help the great people of the Chatham-Kent area. My wife is going to start her training in Family Medicine in London, and she would love to practice in Chatham in two years," he said. 
In support of CKHA's new urology service, the CKHA Foundation has launched its second 50/50 Igniting Healthcare FUNdraiser. As of 3:45 p.m. on Tuesday, the prize tally had reached $32,450.
Patients who require a referral for Urology services should speak to their primary care provider. For inquiries about CKHA's urology program, Abdi's office can be reached at 519-352-6401 ext. 5770.