First known Black person in Chatham was a slave
Jenna Cocullo, Local Journalism Initiative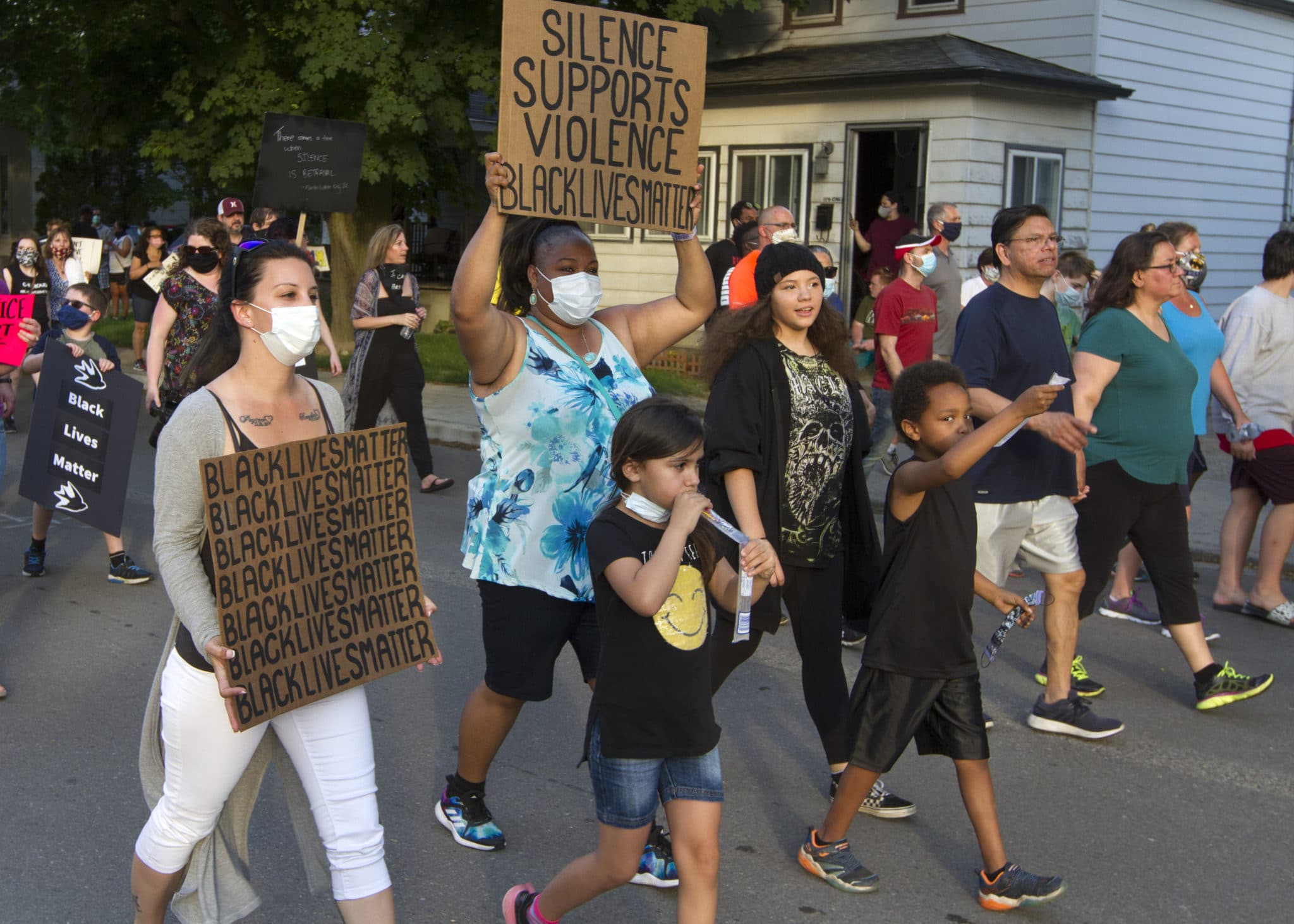 Chatham-Kent anti-racism advocates want the municipality to voice its support for the federal government to designate Aug. 1 of every year as Emancipation Day.
The date of national significance is currently only recognized by the Province of Ontario.
The municipal initiative comes after Independent Senator, Wanda Thomas Bernard, visited Chatham-Kent in early March as a guest speaker at an event hosted by the Chatham-Kent Black Historical Society (before COVID-19 restrictions). 
The senator brought attention to parliamentary motion M-36 put forward by Richmond Hill MP Majid Jowhari. The motion is to designate Aug. 1 as Emancipation Day federally. On that day, in 1834, slavery was abolished throughout the British Empire including Canada.
Inspired by Bernard's talk, Chatham Coun. Marjorie Crew brought forward a motion requesting that the municipality support the national day. Her motion will be heard at the July 20 meeting, the last meeting before Emancipation Day. 
The preamble of the federal bill states that to recognize the historic date will serve "as a poignant reminder of an abhorrent period in Canada's history in order to allow Canadians to reflect upon the imperative to continue to commit to eliminating discrimination in all its forms."
According to supporters of the municipal motion, these words have gained an added significance during the recent Black Lives Matter marches taking place across the world following the death of George Floyd.
READ MORE: HUNDREDS MARCH, FLAG LOWERED, POLICE TAKE KNEE FOR BLACK LIVES MATTER
"The history of Emancipation Day in context of Black Lives Matter is very important all over because Emancipation Day is not only a cause for celebration and the end of slavery in the British Empire. It's also used as a day to voice concerns and protest against concerns of ongoing oppression," said Deirdre McCorkindale, historian and member of the Chatham-Kent Black Historical Society, who is also helping to bring the motion to the municipal forefront.
McCorkindale said in the 1800s Chatham-Kent's Black community would have parades through the streets and use the opportunity to talk about oppression still faced under the British Empire.
"So it's kind of important to have that day to celebrate, reflect and work toward doing better," she said.
Bernard said discussing existing racism within Canada starts at the source through understanding the history of enslavement for Black people in the country. 
"I believe federal recognition has not been done sooner in Canada, because once we acknowledge Emancipation of enslaved Africans, we are also acknowledging the history of slavery and consequently, the foundation of anti-Black racism in Canada. I think that Canadians lean towards celebrating diversity and inclusion, simultaneously avoiding responsibility for the harms caused right here in our own country," she said.
Samantha Meredith, executive director of the society and curator at the Black Mecca Museum, said the first known Black person to live in Chatham was a slave.
Sally Ainse, an Oneida diplomat and fur trader living in Detroit, was granted a plot of land in the present day township of Dover. In the 1790s when Ainse emigrated she brought her slave named Frank (last name unknown to historians).
Meredith said historians will never know the exact number of slaves that may have lived in Chatham-Kent or across Canada.
Slaves from the United States started escaping through the underground railroad, ending in today's Chatham-Kent, in the 1820s. The height of it was during the 1840s until the end of the Civil War. Black settlements were set up in Chatham, North Buxton and Dresden.
Sixty per cent out of approximately 400 Black families still reside in the municipality today.
Despite Chatham's history with abolitionism, Black people still lived in segregation until the mid-20th century, according to McCorkindale. 
Black people were not allowed to buy houses in certain areas and petitions were launched to send them back to the United States or pay taxes upon entry into the country. 
Meredith is hoping the recognition of Emancipation Day will help people to further understand the history of racism in Canada and make changes to school curriculum.
"As a whole most of the history that is taught is from a white man's happy perspective; 'we did this and it was wonderful.' In fact, Indigenous, Black and women's history was left out. It's really important to get kids to learn about those perspectives," she said.
READ MORE: C-K'S TIME TO DISMANTLE SYSTEMIC RACISM IS NOW, SAY RESIDENTS
McCorkindale said people who often compare Canada's racial climate to the States are using "hierarchy of oppression" (the idea that a person can compare the oppression that one group of people face versus another group) as an excuse to "sweep racism under the rug".
"I just hope people stop being defensive and listen to what people have to say. It's important to stop being so blinded by patriotism that you can't see the truth," she said.
McCorkindale said through studying the places where Black people lived in Canada – Chatham, Montreal, Nova Scotia – the same patterns of discrimination with law enforcement, housing, and workplaces can be found.
"Many people see slavery as an issue of our neighbours to the south, however Canada needs to move beyond the denial and erasure of that segment in our history. It is time to take responsibility, and commit to reparations for Canadians of African Descent," Bernard added.
Parliament is expected to vote on the federal motion later this year. Aug. 1 would not become a statutory holiday.
McCorkindale said the hope is that, should the motion for municipal support pass, Chatham-Kent will add its voice in support of the national day of recognition and encourage local MPs to vote in favour of motion M-36.
Mixed in with Chatham-Kent's racist past there is also the anti-slavery movement that exists, McCorkindale said. Given the history of abolitionism she hopes the municipal motion is going to be seen as even more significant on the national stage.
Comments
comments