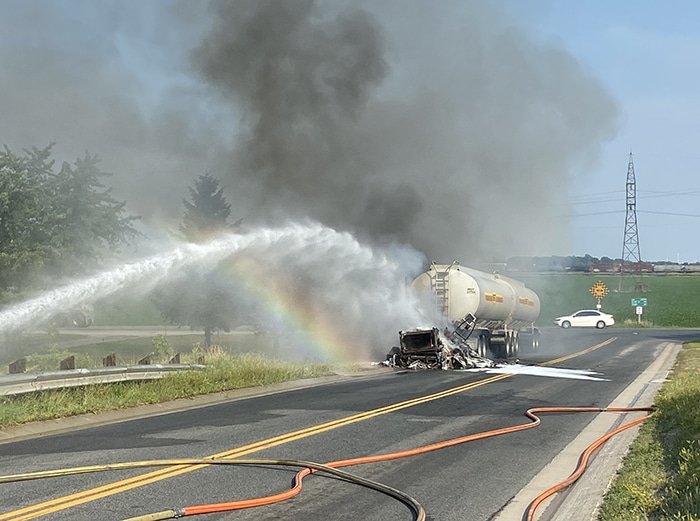 Chatham-Kent firefighters responded to a report of a fuel truck on fire shortly after 5:30 p.m. Tuesday.
The truck was burning near the intersection of Grand River Line and Jacob Road.
Firefighters from three stations responded.
The fire began in the cab of the vehicle, and the driver was able to escape without injury.
Area residents were given an evacuation notice as a precaution, as the firefighters worked to douse the blaze.
Crews were able to keep the fuel tanks cooled as they extinguished the fire.
Damage is estimated at $480,000 and the cause remains undetermined.