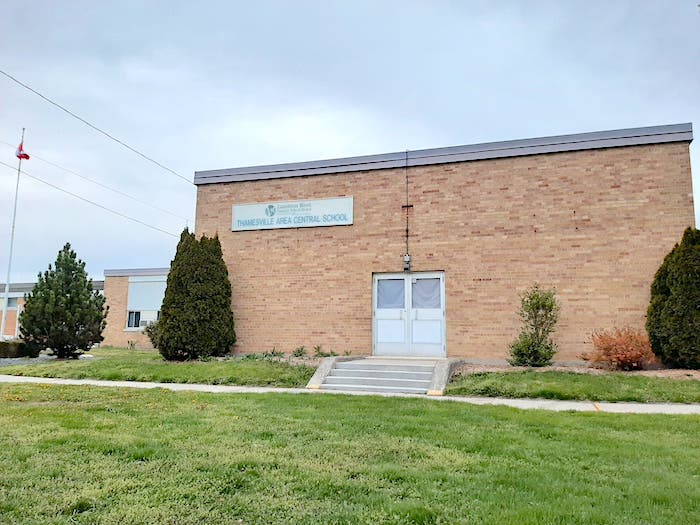 Jenna Cocullo, Local Journalism Initiative
Priorities have been identified for the Lambton-Kent District School Board as it moves ahead with its six-year strategic plan.
A report sent to the board recently identified strengths and weaknesses in the district, with lack of diversity coming out on top, alongside low enrolment and poor math grades.
Trustees got a first glimpse of the Lambton-Kent District School Board Strategic Plan 2020/2021-2025-2026 at their last board meeting.
The plan will be approved at the next meeting with a chance for the community to consult on how to achieve their strategic goals.
Over the past decade, LKDSB has seen an 8,000-student decline in enrolment.
John Howitt, director of education, said the decrease can be attributed to a drop in population for Chatham-Kent and Lambton, especially with school-aged children.
The difference in population between the 2006 Statistics Canada census and the 2016 (most recent) shows a decline of more than 6,100 individuals in Chatham-Kent. The population of school aged children decreased by ten per cent.
Howitt said they are taking a two-pronged approach to deal with the issue. For the Chatham-Kent faction, the school board has been participating in the C-K Community Leaders Cabinet.
"Significant initiatives are being undertaken. We're asking what employers are looking for to make a region appealing for the population," he said.
LKDSB also plans to address the empty square footage for improved programming for students. However, the process requires that a Pupil Accommodation Review, a procedure that the government dictates is necessary to be followed to consolidate and close schools, be followed.
In June 2018, a moratorium on school closures was re-introduced by the Ministry of Education and school boards were advised that the provincial government would be reviewing the school closure process.
LKDSB's accommodation review released last academic year proposed to build a Kindergarten to Grade 12 school on either the Blenheim District High School or Harwich Raleigh Public School sites or construct a Grade 9 to Grade 12 consolidated Secondary School at a site to be determined.
Both options would close several schools in the Blenheim-Ridgetown-Tilbury-South Chatham area.
Reconfiguration of Lambton Kent Composite School (LKCS) into a Kindergarten to Grade 12 School was proposed for the Dresden area.
The second-largest concern presented in the strategic planning report was the need to do more with anti-racism and anti-oppression initiative.
When questioned by a trustee whether the terminology "anti-oppression" was strong language as strategic priority, in contrast to terms such as "champions of diversity, Trustee Lareina Rising explained that it was chosen to promote action.
"As time passes on, just saying we're inclusive and just saying we're valuing diversity isn't far enough," she said. "Colonialism, history, as well as multiple other things have kind of seeped into everybody's way of thinking, policies, and the way we do things. And it's not enough to just be to say we're inclusive and working towards diversity. It's not enough to just be a less racist person. People have to actually actively work to be anti-racist."
One of the initiatives that will be coming in census-based data collection within the next three years will be able to answer questions on inclusive hiring practices and enrolment.
"We perceive we do well in (anti-oppression) and want to do well, but when you scrape down a couple of layers, you find examples where we can do better from gender identity to race relations," Howitt said.
Finally, as students succeed in reading and writing, Howitt said the board is finding that those same students have a 20-30-point gap in their math scores.
Although there are already a number of different initiatives in place to support students with their mathematics when comparing the numbers from years past, they are steadily declining in success, he said.