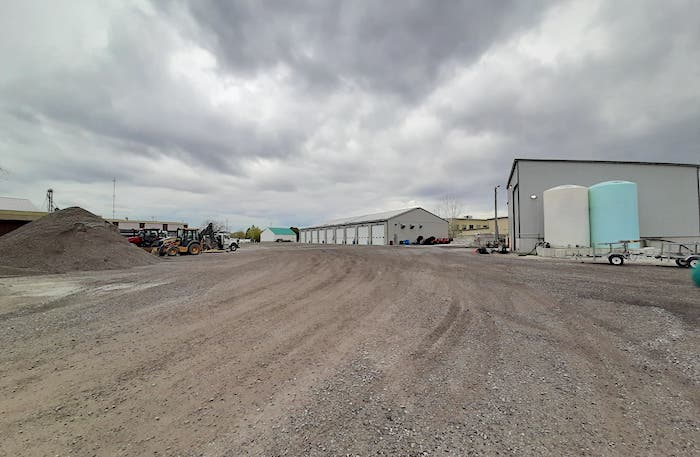 Jenna Cocullo, Local Journalism Initiative
A new municipal fleet garage costing more than $4 million will be built in Chatham, replacing two outdated facilities.
This project will merge the existing staff and equipment from the 25 Creek Road Fleet facility in Chatham and 600 Gillard Street Fleet facility in Wallaceburg into one location at 50 Siemens Drive in Chatham on existing municipal property.
At Monday night's council meeting Jayden Construction, a general contracting company located in Chatham serving Southwestern Ontario, was awarded a $4,172,163 contract. During the 2020 budget deliberations, council approved the construction of the fleet garage from the capital budget. 
The move raised some concerns for councillorsSouth Kent Coun.
South Kent Coun. Anthony Ceccacci questioned whether this was a necessary purchase for Chatham-Kent amid economic hardships triggered by the COVID-19 lockdowns, and said he would not support the motion. 
"Some of our businesses are going through things that they'd never dreamt that they would be going through. The challenges to our community are very real. And here I'm seeing over $4 million spent," he said.
READ MORE:  $2M RECOVERY PLAN SET BEFORE COUNCIL
Thomas Kelly, general manager, Infrastructure and Engineering Services said that the municipality is paying $220 per square foot, which is less expensive than previous capital works projects.
Kelly added that staff are "really struggling to service vehicles," in particular the fire and emergency vehicles in Wallaceburg, and cited safety concerns, such as repairing vehicles outside in the winter.
A report to council also cited inefficiency of vehicle movement and lack of proper repair tools and equipment as further reasons to build a new fleet garage. The new building will allow for safer entries and exits of the vehicles as well as improving health and safety of technicians.
Kevin Rankin, manager of Fleet Services, said if they were to hold off another year the tender would likely significantly increase.  With a lot of private construction companies losing revenue during the COVID-19 shutdowns, they are likely to be busier during 2021 with higher pricing. 
The relocation of some equipment won't affect response times for winter road maintenance or water main breaks for Wallaceburg residents, Rankin said, when asked by Wallaceburg Coun. Aaron Hall.
"We have mobile mechanics currently responding to all these repairs. And after our calls these same technicians will be available 24/7," Rankin said, adding that the equipment will still be housed in the Wallaceburg Public Works garage.
South Kent Coun. Mary Clare Latimer said it was important to remember the construction company was a local business and employs local, giving Chatham-Kent "the economic boost it needs."