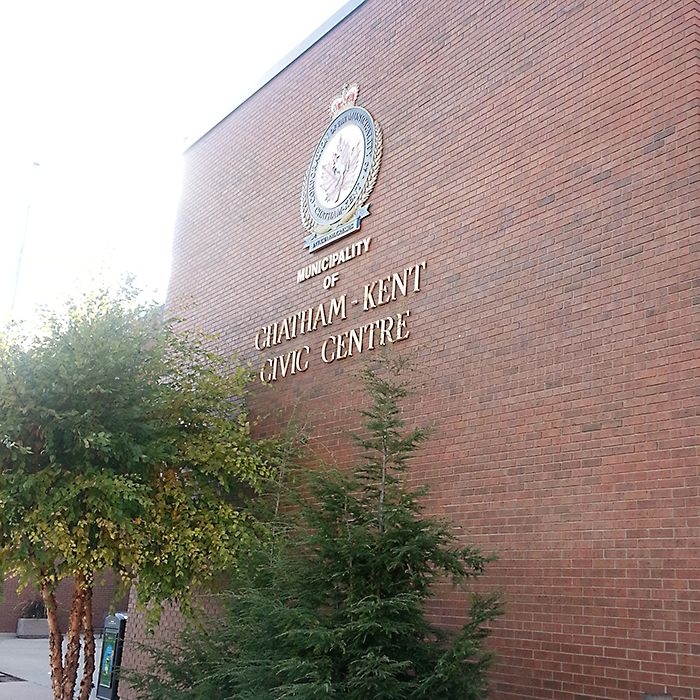 By Jenna Cocullo
Member's of the public wanting to attend Monday night's council meeting will find locked doors at city hall, following legislation passed by the provincial government to allow for virtual meetings during a state of emergency.
The decision came late last week from the Ontario Legislature's passage of the "The Municipal Emergency Act, 2020."
Previously, under the Municipal Act meetings could not be held by teleconference.
Chatham-Kent Clerk Judy Smith said the extremely short time between the province's approval and the council meeting date has proved a challenge.
"We hope to refine the process for future meetings but given the concerns regarding COVID-19 and the limited time frame we have to deal with the issue, it's the best we can do right now," she said.
Chatham-Kent council's first electronic council meeting takes place tonight, Monday at 5:45 p.m. for the purpose of passing an amending procedural bylaw allowing council to hold virtual meetings. The regular meeting will begin at 6 p.m.
The meeting will be live-streamed on Facebook at YourTV Chatham and YouTube at YourTV Chatham-Kent.
Council will continue to be held electronically during the state of emergency.
In addition to council, the provincial government's emergency legislation includes the ability to conduct local board and committee meetings electronically.
The Lambton-Kent School District postponed its March 24 board meeting, and no alternative date has been set yet. The St. Clair Catholic District School Board could not be reached regarding its upcoming March 31 board meeting.
Comments
comments