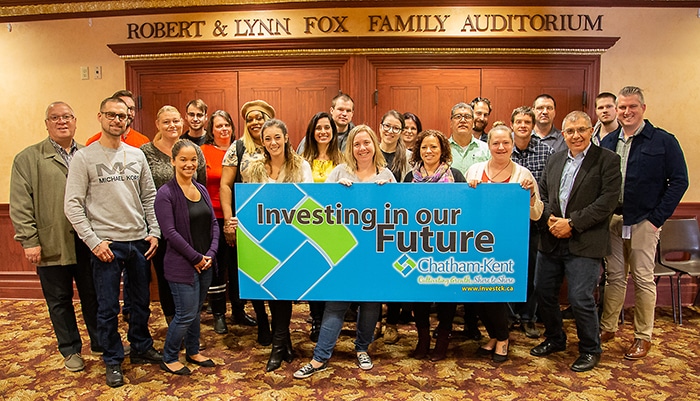 Recently, Chatham-Kent Economic Development and the Small Business Centre brought together a group of inspiring new entrepreneurs for a three-day training session as part of the Starter Company Plus program. Nineteen people attended the business boot-camp style training to learn more about strategies and tools available to help set their business on the path to success.
"In preparation for the event, we have been working individually with each business owner to help them develop a strong business plan. Having three days of training provided dedicated time to look at the plans and see where gaps and opportunities exist," said Doug Robbins, Economic Development Officer, in a media release.
Andrew Patricio, a business educator and mentor for entrepreneurs, provided training during the session.
In addition to the core training, there was also a special presentation made by the Economic Development Digital Service Squad.
"It was a perfect timing for us to chat directly with many of the businesses that can take advantage of the $2,500 Digital Main Street grant," said Zainab Oda from the Digital Service Squad. "We were able to let them know that the countdown is on to apply as the closing date for the grant is Dec. 31."
The next steps for the Starter Company Plus program attendees will be to submit their final business plans to the Small Business Centre team to review in consideration for the competitive $5,000 grant.
To learn more about the Starter Company Plus program, visit www.investck.ca.