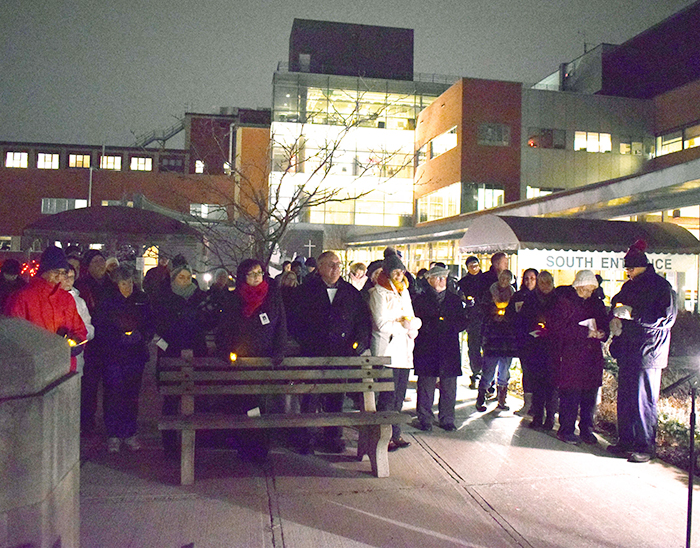 The annual Chatham-Kent Health Alliance Foundation (CKHAF) Christmas Wish Tree campaign is celebrating its 30th anniversary this year.
The occasion will be marked by two tree lighting ceremonies and a special holiday festival to commemorate the milestone.
The campaign provides an opportunity for members of the community to remember their loved ones by making a donation in their memory. For each donation, a light bulb will be added to the Christmas Wish Tree and their loved one's name will be published weekly in local Post Media newspapers until Jan. 2.
"It truly is an honor for the Foundation to be a part of what has become a holiday tradition in Chatham-Kent for 30 years, and to have an opportunity to celebrate with our community as we recognize family and friends who we keep close in our hearts" said Mary Lou Crowley, president and CEO of the Foundation, in a release.
Proceeds will support the Women & Children's and Emergency departments through the purchase of three new pediatric cribs, and two new patient ventilators.
Members of the community are invited to celebrate 30 years of wishes at the annual tree lighting ceremonies on Dec. 16 at 6 p.m. at CKHA's Wallaceburg site, and Dec. 17 at 6:30 p.m. at CKHA's Chatham site. All are welcome to honour the memories of loved ones, and enjoy complimentary refreshments, carriage rides and festive holiday caroling.
The celebrations will also include a holiday festival in partnership with the Municipality of Chatham-Kent's Home for the Holidays, and will feature decorated trees and festive lighting displays, campfires, kids' activities and visits from Santa. The festival will begin Dec. 7 and run throughout the month of December, and will be free for all of Chatham-Kent to come and enjoy.
Comments
comments