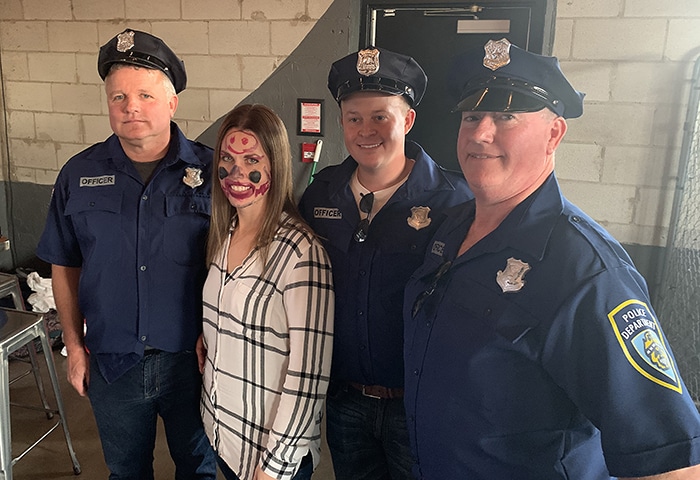 "Officers" Bill Myers, Ryan Rusnak, and Ken Bechard look after their "prisoner" Tricia Weese on Saturday as part of the Locked Up fundraiser event for the United Way, which took place at Sons of Kent.
The event raised $10,000, and offered a number of fun ways to donate. For instance, Myers and Rusnak donated $200 for Weese's rather unique makeover.
All three are part of the Advanced Realty team that is chairing this year's United Way of Chatham-Kent campaign.