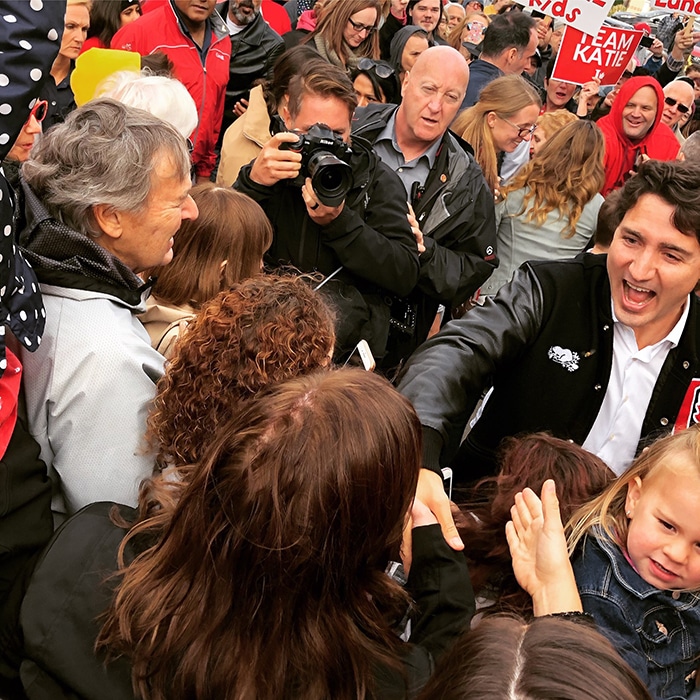 On Thanksgiving morning, nearly 300 supporters gathered in and around the Flapjacks restaurant in Tilbury to see Liberal Leader Justin Trudeau for a meet and greet with Chatham-Kent-Leamington federal Liberal Candidate Katie Omstead.
When Trudeau and his family arrived, the crowd cheered chants of "Four More Years" and "Go Katie Go."
Trudeau greeted Omstead and went to greet the crowd of Liberal supporters.
His visit was the first in a generation in Tilbury, and for Chatham-Kent. The last time a prime minister visited Chatham-Kent, it was then-Prime Minister Jean Chrétien to open the Greenfield ethanol plant, more than 20 years ago, according to local Liberal officials.
Trudeau celebrated Canada Day in 2018 in Leamington, which is also in the Chatham-Kent-Leamington riding, making that two visits to the region in a little over a year. Omstead wants to lead the way in putting the riding's smaller communities back on the map.
"Every single community in Chatham-Kent-Leamington matters. I want to be the strong voice for them in Ottawa," Omstead said in a media release.
Comments
comments