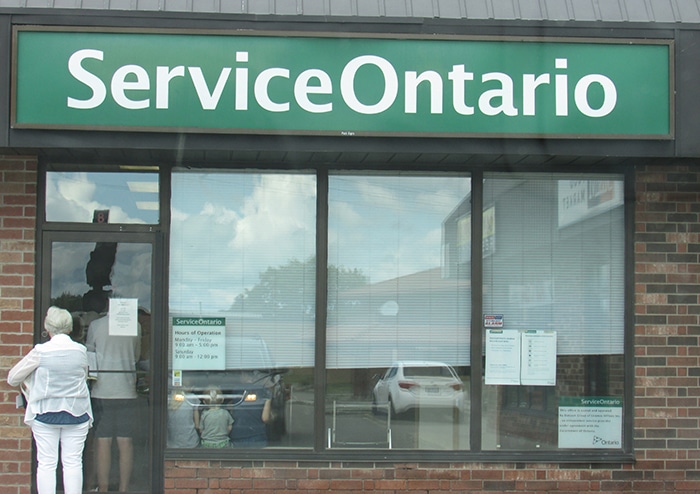 Chatham's ServiceOntario location will have new life.
Rick Nicholls, MPP for Chatham-Kent Leamington, said the municipality is in the process of taking over temporary operations of the Grand Avenue East centre from former owner Doug Dotzert.
During the transition, the centre was expected to be closed for a time this week.
"The process is moving along quite well. We were working on a contract between ServiceOntario and the landlord at the current address and the municipality for them to take it over on an interim basis for probably the next three or four months," Nicholls said. "What will happen is ServiceOntario along with the municipality, will go in on Tuesday (Oct. 1) and they have to do an inventory of everything. We anticipate a minor disruption in service until everything is finalized."
ServiceOntario locations handle driver and vehicle licensing as well as health card renewals. Nicholls said for anyone requiring these services while the office in Chatham is closed, there are ServiceOntario locations in Dresden, Tilbury, Blenheim and Wallaceburg.
"I was hoping there would be a smooth transition, but unfortunately that's not quite how it is shaping up," Nicholls said.
The Chatham ServiceOntario was to close Aug. 26, but Dotzert was convinced to keep running it for another month, and Sept. 30 was to be his last day.
Nicholls added arrangements for the staff that wish to stay on with the ServiceOntario location are being made, while others are retiring.