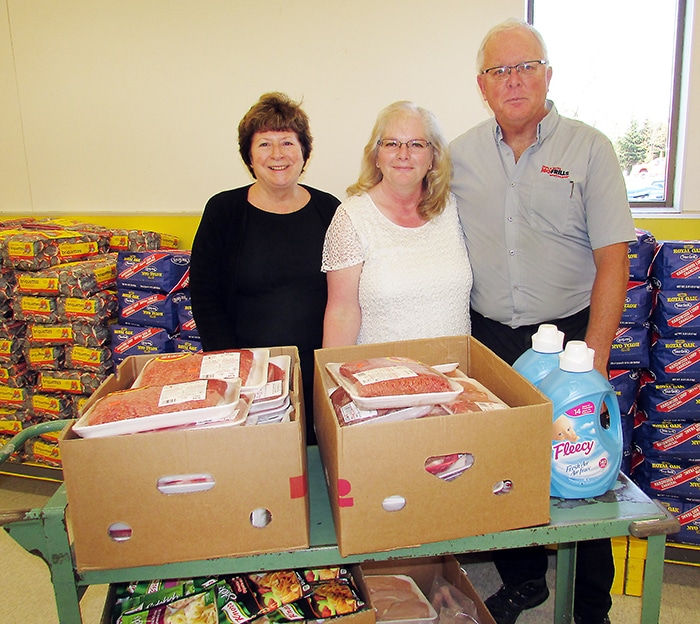 Shelley McLoughlin, centre, winner of the 3-Minute Shopping Spree at No Frills in Chatham, managed to dash and grab just over $791 worth of groceries Sunday morning, thanks to the generosity of Dean and Barbara Mills, owners of No Frills.
The spree was the grand prize of a raffle draw organized by Chatham-Kent Animal Rescue, a local organization that takes in surrendered pets of any health or age, fosters them, and adopts them out to loving homes.
The money raised by the raffle will go to vet bills and food for the animals in their care. McLoughlin plans to share her groceries with people she knows who are in need.