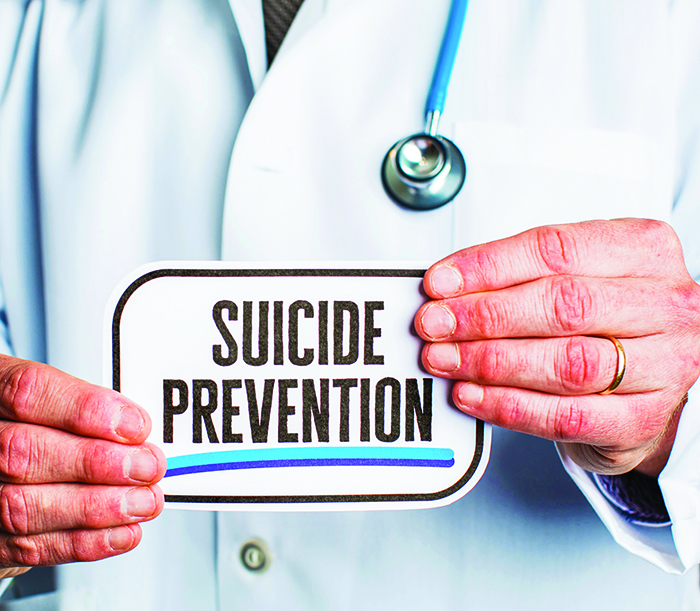 Coping with the loss of a loved one is difficult enough for people, but the added trauma of losing someone to suicide brings extra challenges to dealing with grief.
During Mental Health Week in Ontario, the Suicide Prevention Committee of Chatham-Kent is bringing help to the community with a free education seminar May 8 on "Understanding Traumatic Grief After a Loss due to Suicide."
The event is being held at the Lambton-Kent District School Board (LKDSB) education centre at 476 McNaughton Ave. E. in Chatham from 6:30 p.m. to 8:30 p.m. The seminar is being led by Dena Moitoso, a registered psychotherapist with a Master's Degree in psychology and a specialization in traumatic bereavement.
Moitoso is with People Needing People Bereavement Counseling, and has been providing counseling and group support for more than 20 years. She is also a founding member of the Waterloo Region Suicide Prevention Council.
Linda McCormack, a member of the local suicide prevention committee, said the group is partnering with the local Canadian Mental Health Association, Chatham-Kent Children's Services, St. Clair College and the LKDSB to put on the event for free.
As a mom who lost her son to suicide, McCormack understands the different challenges grieving loved ones face when trying to cope with the loss and the guilt.
"Losing a child by any means, I don't know how people cope, but when you lose a child to suicide, you always carry a huge guilt, like you should have been able to do something," McCormack shared. "This education night is for anyone who has experienced suicide in his or her family or friend group. Everyone's grief, they handle differently and it's always there. You don't get over it."
She added the seminar is for people 18 years and up, and said the aim to increase awareness and have more open discussion about suicide and bereavement.
Moitoso will also be facilitating a workshop for professionals on May 9 at Chatham-Kent Children's Services in the cafeteria from 9 a.m. to 4:30 p.m. on the topic of suicide bereavement.
Anyone interested in attending either free event is asked to register by e-mailing mwalker@cmhalambtonkent.ca or call 519-436-6100, ext. 2237.
McCormack said anyone interested in just briefly checking out either event is welcome to stop in and see what it is all about.
The Suicide Prevention Committee has been in the area for about 10 years and receives no government funding to operate. She said the group's main goal is awareness and education.