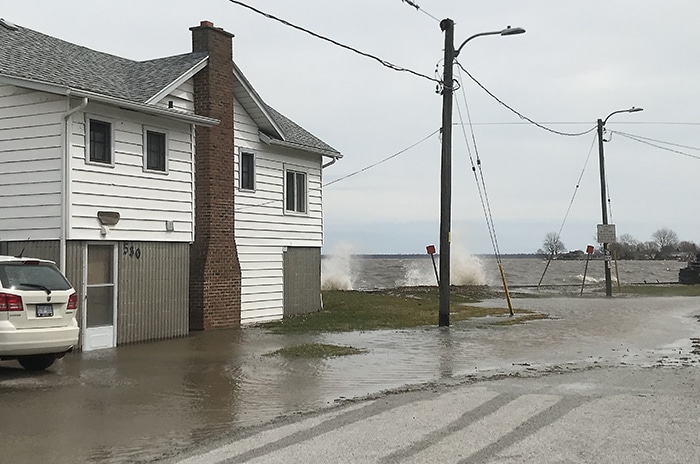 Soggy conditions around Chatham-Kent have led to flood warnings to the north and south.
In Wallaceburg, expect some minor flooding, according to the St. Clair Region Conservation Authority (SCRCA).
Upwards of 30mm of rain has fallen in the past 24 hours, and water levels are rising quickly.
That's led to fast flowing water and slippery stream- and riverbanks.
We should also see another 10-15mm of rain in the next 24 hours, only adding to the issue.
SCRA officials said the high amounts of precipitation mean minor flooding in Wallaceburg is expected.
To the south, flooding is taking place in communities on Rondeau Bay, including Erieau and Shrewsbury due to high winds last night and continuing high water levels on the western end of Lake Erie.
About three dozen homes in Erieau are impacted by the flooding, and some roads are partially under water.
Shifting winds will drive water ashore in areas such as Erie Shore Drive, according to Lower Thames Valley Conservation Authority (LTVCA) officials.
The whole Lake Erie shoreline in Chatham-Kent and Elgin County will be subject to wave action and there is a risk of damage to shoreline protection works, and shoreline erosion.
Throughout the region, parents are urged to keep their children and pets away from the edges of waterways, as they are likely slippery.