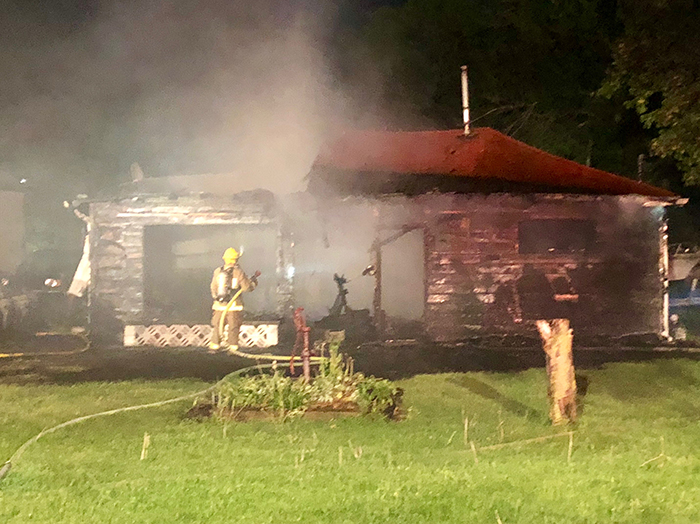 Local firefighters had a busy night, fighting a pair of blazes.
The first took place on Maynard Line in the former Harwich Township.
Firefighters from stations 12 and 18 responded to a single family dwelling after receiving word of smoke inside the home shortly after 10:30 p.m. Tuesday night.
They arrived to see smoke venting from the roof vents. Crews found the fire in the wall and attic and quickly extinguished it.
Officials say the cause was due to a window air conditioner being used on a circuit fed by old knob and tube wiring.
Estimated damage from the fire is $20,000.
Little more than an hour after that call, 911 operators fielded one about a fire on Oak Street in Bothwell.
Firefighters from Station 9 responded to find the house engulfed in flames.
Fortunately, the elderly occupant of the home had escaped.
The person was taken to hospital as a precaution due to exposure to smoke.
Firefighters could only work to prevent the fire from spreading to other homes.
Estimated damage from the fire is $120,000.
Electrical circuitry is also being cited as the cause of this fire.
Comments
comments