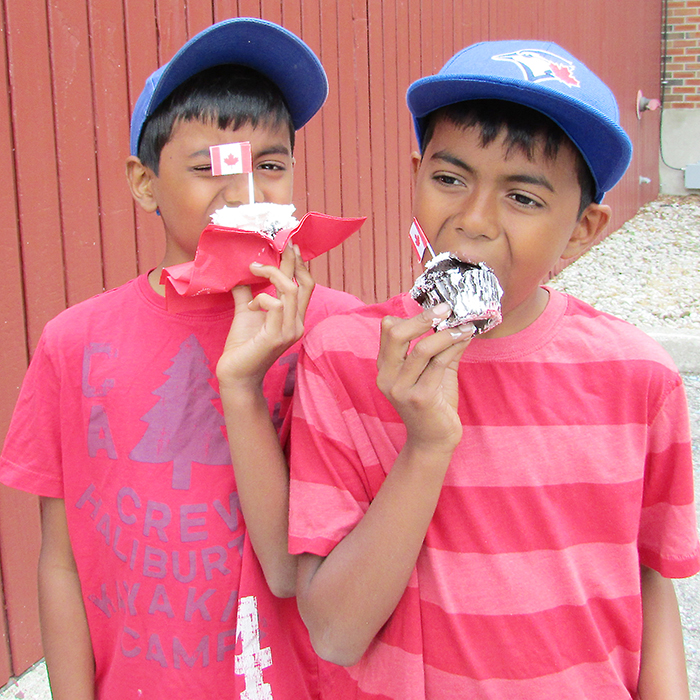 The fireworks are a go for Canada Day celebrations in Chatham this year, but organizers are looking for more donations to help fuel the rest of the festivities.
Initially, the Chatham Canada Day Committee had said there would be no fireworks this year, due to a lack of funding. But Kevin Neill, treasurer for the committee, said a donor came forward to sponsor the fireworks.
"At this point, they said they don't want their identity revealed. We're certainly going to honour and respect that," he said.
Neill said having the money for the fireworks, which will light off June 30 at St. Clair College, weather permitting, is a "great relief" for the committee, but its members are looking for about $10,000 in additional donations.
"We're still facing other challenges. We are still sitting about $10,000 shy to be able to do everything we want to be able to put on for the community," he said. "We only need about 500 people donating $20 each and we will be able to do everything we had hoped."
To help raise the needed funding, the committee has started a GoFundMe page. It launched May 21 and can be accessed at gf.me/u/irbi8v.
He confirmed there would also be a parade and entertainment in Tecumseh Park on July 1.
Like money, the committee is also seeking volunteers as well as vendors for Canada Day in the park.
"It's been a tough year, not only for finding the cash, but for getting people to come out to help lighten the workload," Neill said. "A relatively small group of us is putting things together."
He added volunteers are needed for Canada Day, from manning the barriers along the parade route to cleaning up in the park as the day progresses.
"Last year was great. There was virtually no cleanup at the end as the volunteers kept it clean throughout the day," Neill said.
As for the future, Neill said the committee will look at a variety of funding options.
"We're going to be continuing to seek grant money. Unfortunately, we were turned down by a lot of places this year. We'll get an earlier start next year for that, and pursue corporate sponsorship," he said.
With the tighter budget this year, Neill said the committee opted at its most recent meeting to slash some of its spending.
"We cut a lot of our expenses. Hopefully, we can still put on a good show," he said. "We had planned to have entertainment at the fireworks. But we are unable to do that this year. The cost of sound systems and the stage made it prohibitive."
Last year's fireworks were also slated for June 30 at the college, but had to be pushed back to the Civic Holiday weekend due to bad weather. Neill said despite the delay, it was a great show.
But there will be a few changes this year. He said the fireworks will go off a little closer to Bear Line as compared to last year. The company putting on the display wanted a bigger launch area this year as well.
For anyone interested in becoming involved, Neill said the committee next meets at the YMCA May 31 at 7 p.m.
Comments
comments