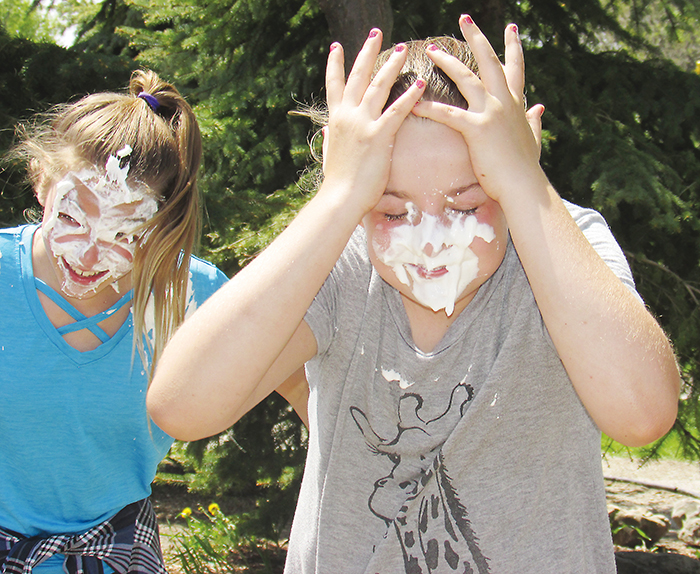 While raising money for a local cause, some Chatham students learned important life skills first-hand as well.
Lisa Pieta's Grade 5/6 class at Tecumseh Public School presented a cheque for $2,219,85 to Mary Low Crowley, Executive Director of the Foundation of Chatham-Kent Health Alliance, in support of the $6.9 million Diagnostic Imaging Equipment Renewal Campaign.
For the past seven months, the students in Pieta's class have been hosting various fundraisers in support of the DI Equipment Campaign. Working with the Foundation of CKHA staff, the class has been learning more about the equipment, the impact on the community and how to market fundraisers.
The class has titled their project Tecumseh Hospital Helpers Alliance (THHA). Fundraisers have included popcorn and hotdog days, distributing donation cards, along with a community-supported raffle.
"Aside from the money and everything they've raised, the children have developed skills like communication, problem-solving, working as a team, dealing with 360 kids at once; it's huge. Even dealing with managing the money, counting the money, making spreadsheets; those types of things have been just remarkable for the kids," Pieta said.
Giving to the community in a way the students can "see, feel and touch" is a commitment the school has, according to Pieta.
"When we can help our own community, it's very impactful. We've all gone to the hospital with unfortunately a broken this, that or other, so the kids will benefit or see their families benefit from the new equipment that's coming in," the Grade 5/6 teacher explained.
The culmination of the campaign on Thursday involved a candy hunt, sno-cones and a raffle with items donated from the community, including Andy Fantuz and the Chatham Maroons donating a jersey, Purple Pansy and Leon's Furniture.
Pieta said they will consider making fundraising for a community cause an annual event.
"I am so proud of my students. They really stepped up and sacrificed recess breaks, and a couple even stayed after school last week to help me with the number crunching," she added.
The $6.9 million Diagnostic Imaging Equipment Renewal Campaign is supporting the purchase of 17 new pieces of equipment for CKHA's Chatham and Wallaceburg hospital sites, including a new CT Scan. The fundraising campaign concludes on May 28.