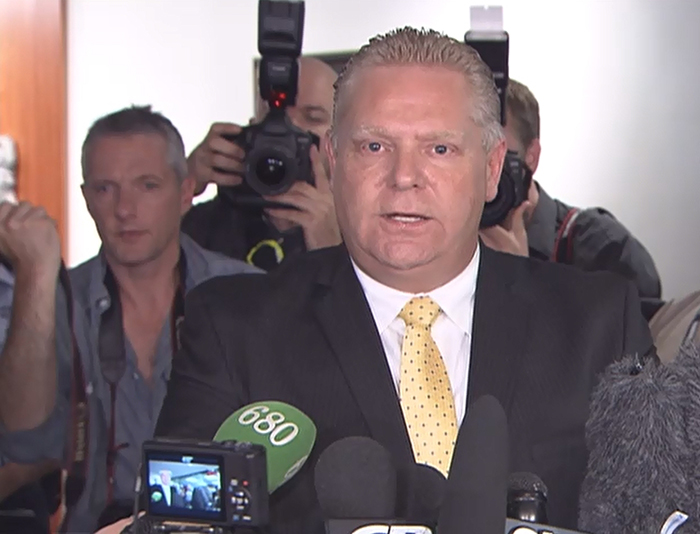 Ontario Progressive Conservative Leader Doug Ford will be at another rally in Chatham tonight (May 23) at the John D. Bradley Centre.
According to Lambton-Kent Middlesex MPP Monte McNaughton, the doors open at 6 p.m. with the rally beginning at 6:30 p.m.
Ford was in Chatham-Kent in April, making stops in Wallaceburg, at a Blenheim farm and a rally at the Bradley Centre while on the campaign trail leading up to the June 7 provincial election.
McNaughton said the event is free and open to the public.