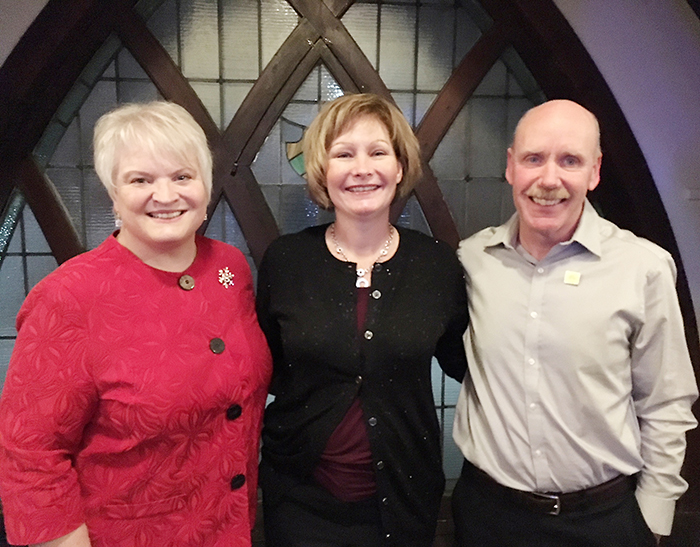 It's been a busy time at the Chatham-Kent Hospice of late
Recently, the hospice appointed Maureen Eyres as its new care manager.
According to hospice officials, Eyres has dedicated her professional life to oncology, chronic disease management and end-of-life care.
Previously, she was also part-time faculty and clinical instructor for St. Clair College and a sessional clinical instructor for the University of Windsor.
Most recently Eyres has been the Patient Services Manager and Professional Practice Leader for the Complex and Palliative Care Teams in the Windsor/Essex and Sarnia and Rapid Response Nurse Programs Erie St. Clair LHIN.
Though Eyres has been supporting the Windsor-Essex and Sarnia areas, she is a Chatham native who lives in Chatham with her husband and two sons.
"I am honoured to join the Chatham-Kent Hospice and be part of the amazing work the Hospice team has become known for in our community," Eyres said in a release
Eyres will lead the clinical team as it embraces Chatham-Kent Hospice's first strategic plan building on Hospice's constant commitment to quality, involving the voice of residents and their families to ever enhance the experience of care, and establishing a workplace wellness committee.
The position of care manager is a new role at Chatham-Kent Hospice created after the retirement of the integrated care co-ordinators Michelle O'Rourke and Vivianne DeWitte in December. The two served as integrated co-ordinators for both the Chatham-Kent Hospice and Chatham Kent Health Alliance since 2015 and set up the processes for families to transition smoothly from CKHA and our community to Hospice.
As well, hospice officials accepted a $6,000 cheque from the Captain Garnet Brackin IODE Christmas House Tours proceeds.
The IODE has run the tours for the past 13 years.
"We are so appreciative to the IODE for their support as well as the support from the participating florists, the featured homeowners and those who attend the tour. This gift will be used towards our ongoing operational expenses not covered by government funding," Jodi Maroney, Chatham-Kent Hospice Foundation executive director, said in a release.
Comments
comments