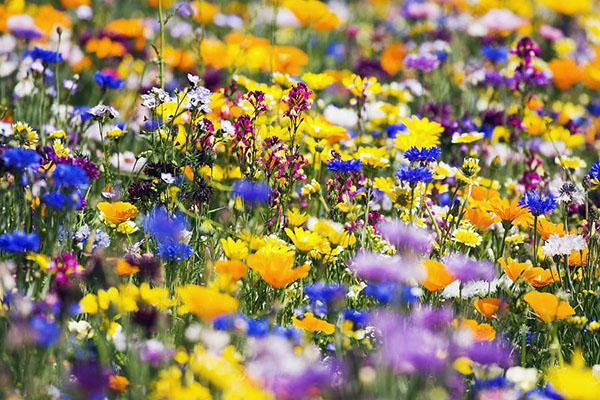 Native pollinators will have thousands more lunch stops on their daily foraging rounds, thanks to volunteers in Chatham-Kent who are planting wildflowers to save endangered insect species.
Residents near Clear Creek Forest were becoming concerned as each year fewer pollinators would be seen fluttering around the park gardens. They knew that they had to act now if they wanted to prevent them from disappearing all together.
The southern Ontario residents aren't alone. From British Columbia to Atlantic Canada, native pollinators, including bees, flies, and butterflies, are declining at a pace never seen before. In response, Wildlife Preservation Canada and Burt's Bees teamed up to create a Wildflower Seed Grant program to help landowners across the country fight this trend by planting native pollinator habitat that will provide nectar and pollen to hungry insects.
The Lower Thames Valley Conservation Authority who manages Clear Creek Forest, applied for the Wildflower Seed Grant to transform an abandoned quarry into a wildflower meadow. The wildflowers will complete connectivity between the old growth Carolinian forest and the rehabilitated wetlands.
"We were delighted to see such a wide range of applications," said Randal Heide, Executive Director of Wildlife Preservation Canada. "The Clear Creek proposal won out because of its potential to demonstrate what could be done with problematic soil on abandoned quarry land. We hope that the new wildflower meadow will become a teaching site for the community, and serve as a living example of how to take advantage of common situations to bring back native wildflowers and their pollinators."
Progress of the wildflower site in at Clear Creek Forest, along with the four other plots across Canada, will be documented and shared online in the hopes it will encourage other residents to do the same with their land.
Comments
comments