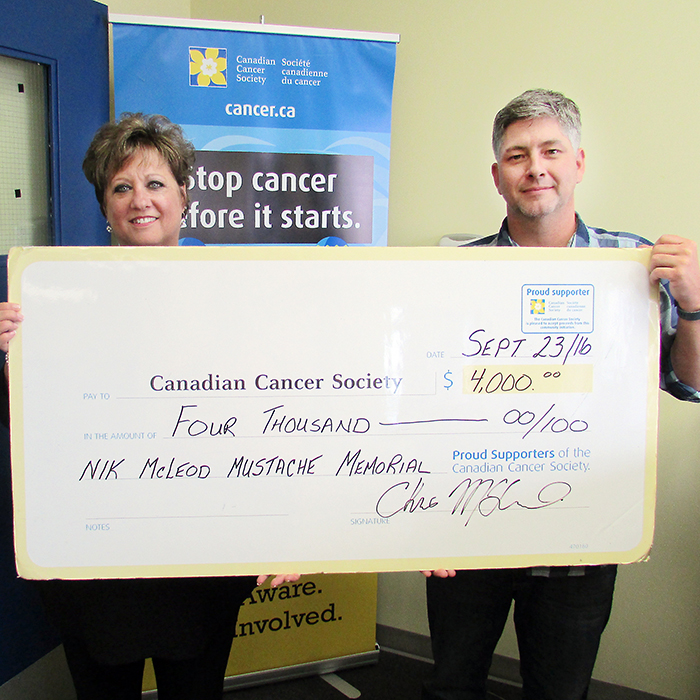 Organizers of the annual Nik McLeod Mustache Memorial Golf Tournament were out and about recently, spreading around the goodwill raised at the tournament earlier this year.
Chris McLeod, Nik's brother, said the ninth annual event saw 160 golfers take to the course at Willow Ridge in Blenheim last month, raising more than $14,000 in the process.
Above, Chris hands a cheque for $4,000 to Cindy Vinall of the Canadian Cancer Society's Chatham-Kent branch.
He also donated $5,600 in tournament proceeds to the Foundation of the Chatham-Kent Health Alliance to purchase parking tokens for cancer patients or the people who are driving them to and from their appointments.
Below, Chris and his father Norm present the $4,500 cheque to Jodi Maroney, executive director of the Chatham-Kent Hospice Foundation.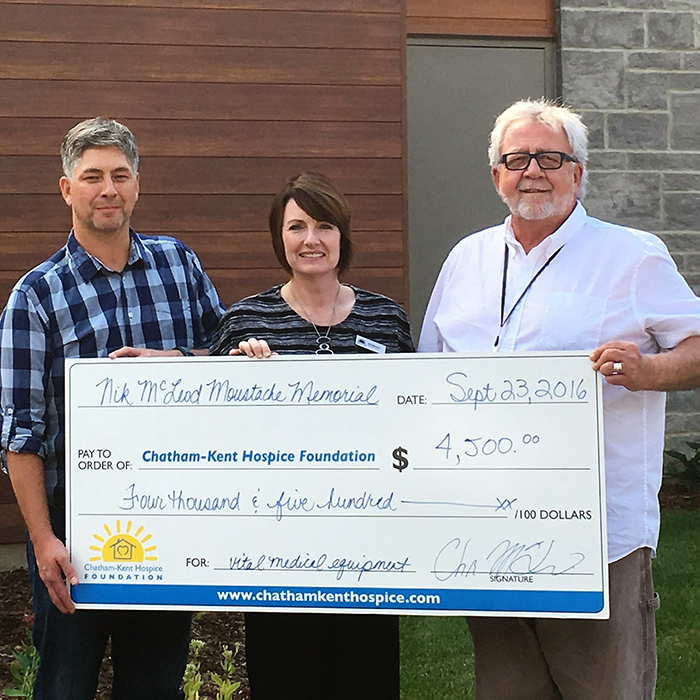 Comments
comments