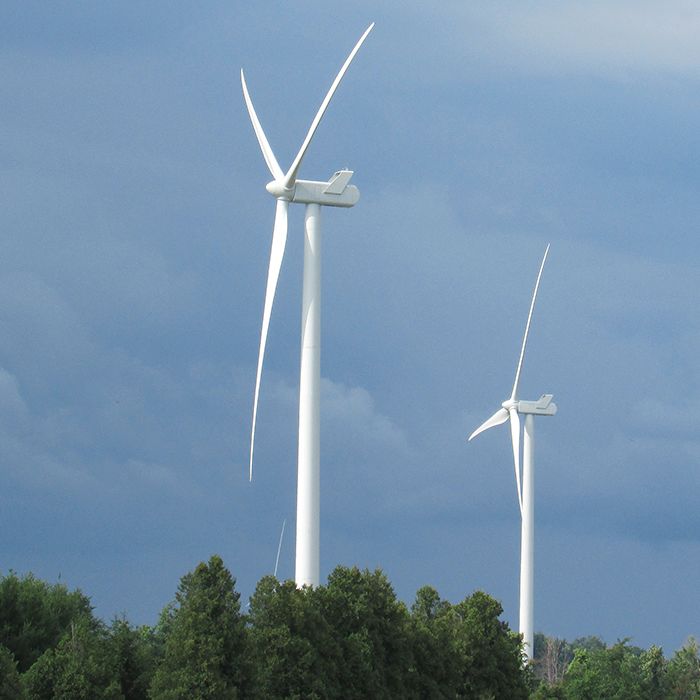 A shift in provincial energy policy won't affect three wind projects in Chatham-Kent.
Provincial Energy Minister Glenn Thibeault announced this morning that the province is cancelling plans to sign contracts for up to 1,000 megawatts of power from solar, wind and
other renewable energy sources to help keep rates down for consumers.
The province has been strongly criticized for overly generous subsidies for producers under the Green Energy Act which opponents have said are contributing to rapidly rising hydro rates.
Stuart McFadden, Acting Director of Economic Development Services for Chatham-Kent, said the Romney project near Tilbury, North Kent One and Otter Creek Wind Farm in the former Chatham Township have already signed contracts with the province.
North Kent One, a 100 MW project of Pattern Energy, may have up to 36 turbines. The municipality also has an option to acquire a 15 per cent ownership stake in the project.
That development is the subject of an Environmental Review Tribunal next month.
North Kent Two, a proposed 100-megawatt project, is still in the planning stages and will be affected by the announcement.
The Romney Wind Energy Centre is a 60-megawatt project straddling Chatham-Kent and Lakeshore in Essex County. It was approved in the spring of this year.
Otter Creek, a 50-megawatt wind farm, is owned by RES, Boralex, and Walpole Island First Nation. It consists of up to 29 turbines. Chatham-Kent has an option for minority ownership as well.
The three projects are expected to bring in approximately $275,000 in taxes annually.
Thibeault said the decision is expected to save the province up to $3.8 billion in costs from its 2013 long-term plan, and will keep about $2.45 a month from being added to hydro bills.
The decision was made after the Independent Electricity System Operator's planning outlook determined Ontario has a robust supply of electricity for the next decade and won't need the additional power it had planned to purchase.
The province is also looking for ways to reduce costs in the province's next long-term energy plan, which is scheduled to be released in 2017.
Thibeault says the government's investments in the electricity system over the past decade mean Ontario has "a strong supply of clean power."