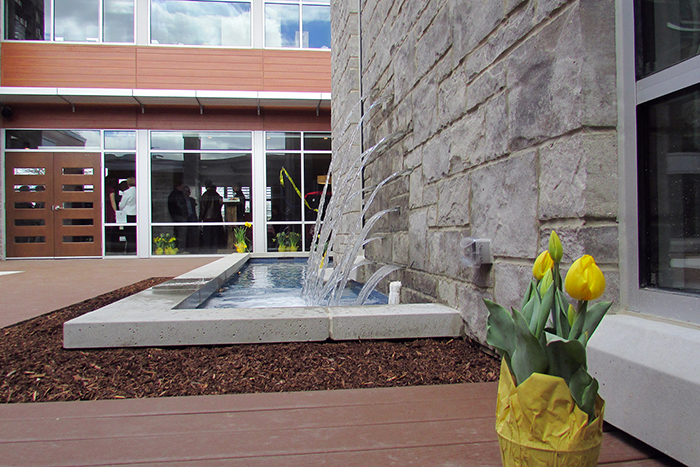 The movement behind the Chatham-Kent Hospice tied up a lot of loose ends recently, and held a ribbon-tying event Tuesday to open the facility.
The opening comes just 33 months after a hospice board was formed and work began to drum up support for the 10-bed end-of-life care facility in Chatham.
Dozens of people packed the hospice's great room area to celebrate the grand opening Tuesday, and toured the facility.
As for the ribbons, Jessica Smith, the hospice's executive director, said they brought strong symbolism.
"Red represents compassion, blue represents peace, yellow represents joy, purple represents honour and green represents encouragement," she said.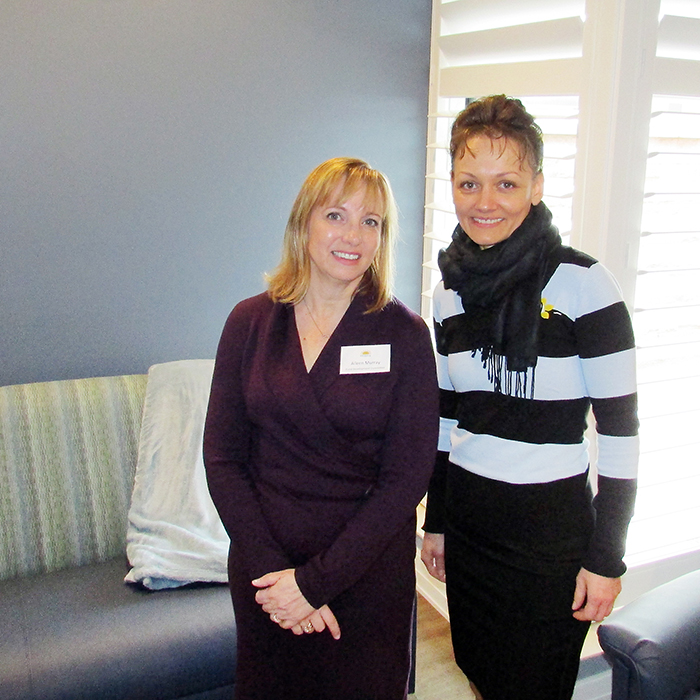 For Jennifer Wilson, the chair of the hospice board, there was other symbolism at work bringing the hospice from concept to reality in such a short period of time.
"Courage, faith and community are three resounding characteristics that have gone into this," she said of the hospice.
The community element shone through repeatedly, she added, as the public started donating for the hospice even before organizers had their charitable number.
"The community supported us all the way. They were there," she said. "They blew our socks off. We exceeded every single target."
With a goal of raising about $5 million to build, furnish and help operate the hospice, the board found themselves with about $5.8 million instead.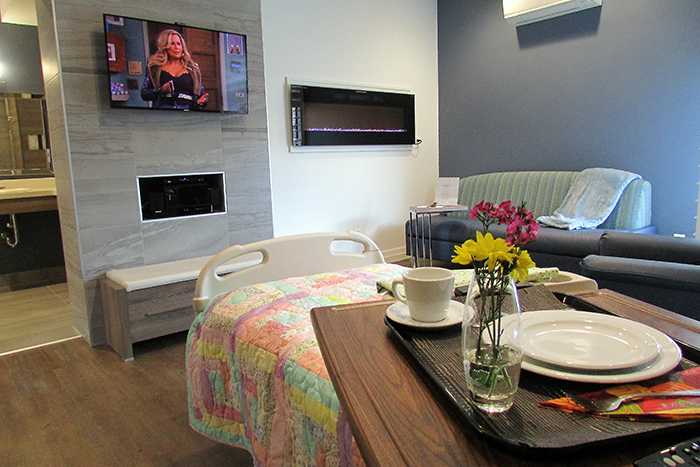 Thanks in no small part to that community support, Wilson said in the span of 33 months, the hospice went from talk to completion. She added most hospices take a decade to get built.
She also credited the municipality for stepping up. Council's decision to give $1.5 million in funding was, at the time, the largest financial commitment from a municipality to a hospice in the province, Wilson said.
Chatham-Kent Essex MPP Rick Nicholls credited Wilson and the board for their efforts.
"Jennifer and the board worked hard on this project," he said. "Volunteers help jobs come in under budget."
He described the hospice as a "labour of love" that the entire community rallied behind.
"This community has its priorities straight. They pull together," he said.
Chatham Coun. Derek Robertson, a long-time proponent of the hospice said Tuesday was his "happiest day" as a councillor.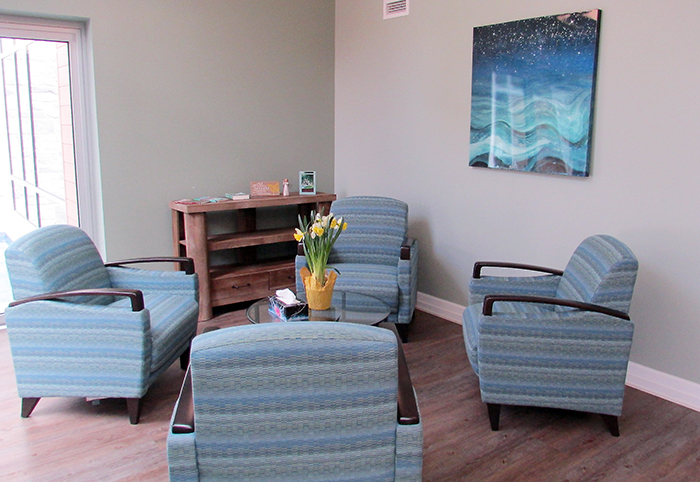 Tuesday may have marked the grand opening, but tours continue throughout this week, as donors will have the opportunity to tour the hospice tonight, while public open houses take place Saturday (9 a.m. to 7 p.m.) and Sunday (noon to 5 p.m.), before the hospice opens next week.
"I've been waiting a long time to say that starting next week, Chatham-Kent Hospice will begin caring for the people of our community. This week we celebrate and then we begin the important work of providing for our family and friends in their time of need," Wilson said.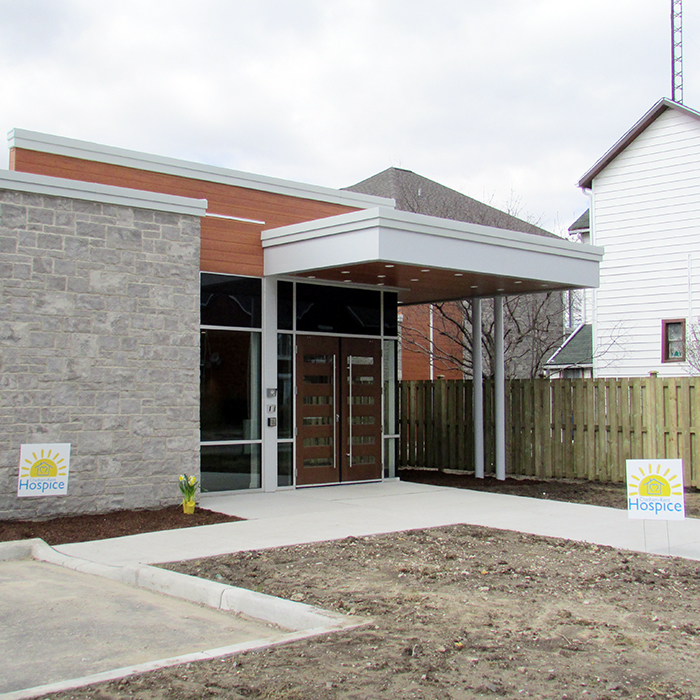 Comments
comments