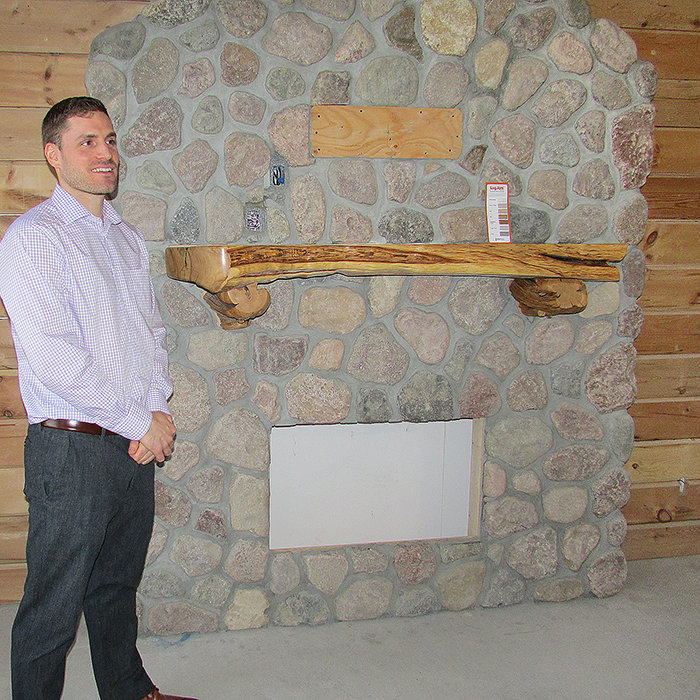 With a style and flair that makes visitors want to stop every few feet and marvel over a new and unique piece of pop art or architectural detail, the Retro Suites Hotel construction on 12 new suites is nearing completion.
During a "hard hat tour," General Manager Pete Tsrimbis and staff showcased the updated and expanded Derby Banquet Centre and gave visitors a sneak peek at the new suites that have been under construction for the last 16 months.
The hotel concept began in 2002 with four suites and the vision of owners Rob and Cathy Myers. The Retro Suites sits at the corner of William and King streets in downtown Chatham and is part of the historic King William Block, originally designed in 1888.
With a wheelchair accessible entrance direct from the new parking area to the front desk, everything that makes Retro Suites a unique boutique hotel continues in the new construction. From a colourful metal horse sculpture, to Rolling Stones memorabilia from guitarist Ronnie Wood, to exposed original brick walls, the hallway to the two floors of new suites is worth a tour.
Tsrimbis said they are on track for a June opening of the new section, which will give the hotel a total of 45 guest suites and seven long-term apartments.
"What you're seeing is some original brick work from the 1800s," Tsrimbis said. "The new façade was made using Detroit reclaimed brick and around the back is brick from Windsor."
The unique collection of art pieces have been hand-picked by the Myers and give the hotel its funky vibe.
Standing in front of a framed art piece that features hot wheels cars, and near a Paul Bunyan-sized double-barrelled shotgun hanging from a doorway, Tsrimbis explained that Myers travels the world and always has his eye out for new, unique acquisitions.
"Every piece has a story," he explained.
With the new suites, each design was drawn from experience in staying at other hotels around the world with comfort and a high level guest experience in mind.
"When you're able to stay in some of the nicest places in the world, you pick up a few things," Tsrimbis said. "Whenever you visit a hotel, you're always looking and evaluating; from where you put a light switch to do we put in a Smart TV. It's function versus art."
With the brick walls uncovered on the third floor, Tsrimbis said the finished product will be inspired by work from English-based graffiti artist, Banksy, and other areas in the hotel, including the Derby Banquet Room also feature graffiti work.
The new suites will each have a new theme – from a Games Room with two big-screen televisions and a football-field-inspired carpet, to the Log Cabin room with floor-to-ceiling wood and a large handcrafted river-rock fireplace with a mantle made from a reclaimed white pine floor joist from the original building.
With the Chilled Cork Restaurant on site, Tsrimbis said the hotel has not only earned a reputation with travellers for a being a premier boutique hotel with affordable rates (number 11 on Trip Advisors' Top 25 Travellers' Choice Hotels in Canada last year, based solely on customer reviews), but also has a great place for local people to meet, have their weddings and special events, and indulge in an affordable "staycation." Rates for the suites start at $139 per night.
Tsrimbis said there will be a grand opening in June once construction is complete.